Antigone presents his debut album Rising via Token Records, landing on the 16th of November.
The Parisian producer Antonin Jeanson, known for his moniker Antigone, already has a substantial body of work behind him, releasing in labels such as Token, Indigo Aera, Concrete Music and Taapion. His debut LP follows four EPs previously released on Kr!z' label Token since 2015, as press release states "For Rising, Antigone manages to oscillate between great ambient introspections carried by spacey synths and deconstructed rhythms, and elegant techno epics that are suitable for listening pleasure as much as for the pure abandonment of reality."
Rising is the 6th album published on Token, two both by Ø [Phase] and Inigo Kennedy, and one by Sigha. Just in 2018, Token released an EP and an album by Inigo Kennedy, a 2×12″ by Oscar Mulero, two EPs by Ø [Phase], and other three EPs, by Sigha, one half of Voices From The Lake Neel and Copenhagen's Banke.
Listen to "Dume" from Antigone's album below.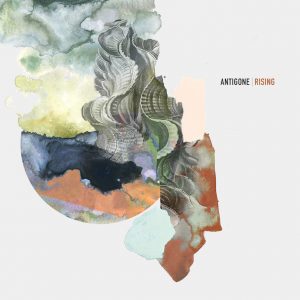 Tracklist
1. Rising
2. Sands Of Time
3. Perchance To Dream
4. Lost And Found
5. Out There
6. Duality Of Mind
7. It Follows
8. Infinite Limit
9. Dume
10. Irreversible
11. Love Field