London's nightclub fabric is celebrating its 20 years of activity with a double compilation, out on the 6th of December.
Presented as one release, 20 years of fabric is split into two compilations entitled fabric and FABRICLIVE, with each documenting the varying sounds of their respective Friday and Saturday nights at the club. 20 years of fabric release reflects "the history of the club from the very beginning to the current crop of residents."
FABRICLIVE showcases dubstep, drum n bass, jungle, breaks and experimental beats with artists such as Shackleton, UNKLE, Daniel Avery, Special Request, Source Direct, and on the other side, fabric will feature the underground London house and techno scene, with names like Nina Kraviz, Marcel Dettman, Call Super and Margaret Dygas among many others.
Listen to UNKLE's "Catch Me When I Fall (fabric Club Mix)" below.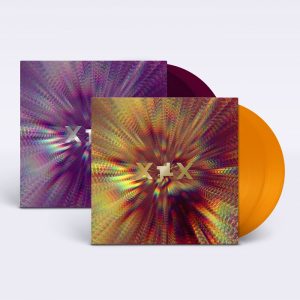 Tracklist

fabric
A1. Nina Kraviz – Da
A2. Steffi – Ankertje
A3. IMOGEN – Bizant
B1. Marcel Dettmann – Taste 2.0
B2. Cassy – Joey
B3. Anastasia Kristensen – Go Getter
C1. Margaret Dygas – Zeitgeist
C2. Call Super – Echothread
D1. Maya Jane Coles – Reason
D2. Sasha – Comet Chaser
FABRICLIVE
A1. Special Request – Codename Turbo Nutter
A2. Source Direct – Vigilante
B1. J. Majik – The Lost Tribe
B2. Shackleton – Drawn and Quartered
B3. Pinch & Trim – That Wasn't It
C1. Daniel Avery – Whilst We've Got Metal In Our Blood
C2. Mantra – Embers
C3. B.Traits – Mameya
D1. Groove Armada – Wesley Nightshade
D2. UNKLE – Catch Me When I Fall (fabric Club Mix)