Portioli, who comes from a Dutch-Italian descent, has gained recognition amongst us through her relatively new project Grand River. As a composer, musician, and producer, Portioli's artistic background consists of years of intense traditional music composing, in addition to the study of a number of musical instruments.
At the beginning of her career, Portioli worked for a national radio station in Italy, Radio 24, as a sound engineer and composer. She also established her sound agency TapTempo studio together with Luca Sammartin (also a composer, sound designer and engineer), which opened Portioli's doors to cooperate with various post-production companies. Keeping herself busy with multiple projects and musical activities, Portioli achieved to blend her many influences ranging from minimal classical music, consisting of interactive sound structures and symphonic arrangements, which led to the creation of Grand River in 2014.
Her debut album Wers released in MagmatiQ Records introduced Aimée's Grand River project to the world, the work of which is now hosted in labels such as Spazio Disponibile founded by the renowned techno artists Donato Dozzy and Neel. Grand River's sound is a clear example of one's ability to unite various elements of traditional and modern compositions, while continually experimenting and researching new sound patterns and ways of putting those patterns together.
"Sounds, their power to generate sensorial experiences and conserve memories inspire me. As a composer, my job is to generate and arrange sounds, harmonies, resonances and rhythms in order to tell a story. It is a bit like painters do when they combine different colors and materials in order to create a unified visual code." — Aimée Portioli
While shaping as an artist, Portioli moved another step ahead, founding One Instrument in 2016, a record label which releases diverse productions of numerous artists, who mainly compose sound experiments and pieces using one single instrument.
Currently based in Berlin, she is occupied composing soundtracks for the media industry, while simultaneously creating her own warm, deep, and atmospheric sounds, an indicator that makes us believe that the Grand River project is just in its beginnings.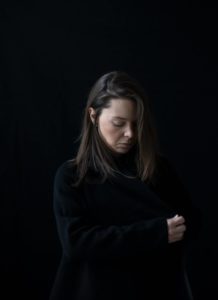 What made you pursue the art of music making in the first place and what were some of your early influences?
I've been playing instruments and singing in choirs since I was six years old. I had private training and studied at several music schools. I was born in Holland where my grandparents brought me to sing at the church—there I became part of a national choir. My mother listened to music at home all the time—I grew up with 70/80's classics. She also took me to different concerts from classical music to Dutch and Italian pop music. I have always been impressed by the energy of music played live. No matter how many times you might see the same artist or band—every performance is always a unique experience.
What do you think shaped you as an artist, including your music preferences?
I listen to several music genres, experiment a lot playing different instruments and work as a sound designer. I believe all this has an impact on the way I make music together with anything that happens in life and feels relevant to me. When I compose music, I translate experiences into another language.
What inspires you to start working on a new composition? How do you approach your production process?
I'm not the type of person who waits for inspiration to come or for the magic to happen. I go to the studio and start to experiment. I set a goal every day, and even if I don't leave the studio with a track or part of it, I feel that I learned or discovered something new.
In addition, tell us more about the process of your work. How do you organise your day, considering that you are engaged in multiple activities?
I try to give a sense to my week by planning things in advance. This allows me to think and work in a longer-term perspective and avoid a hectic lifestyle. When I don't have enough time due to a tight deadline, I plan periods of full immersion into one project. I focus on it until it's finished.
I did this lately: I took a break from composing to prepare my live set. I like this type of 'one-goal' periods.
What's in your current studio setup? Do you have a favourite piece of studio kit?
I invest most of my savings in gears. Lately, I have often been using the Oberheim Matrix-1000, Yamaha DX7, Roland JX3P, Roland Juno-6, the 606 and 808 and the Vermona E-Piano. At the moment the Vermona E-Piano is one of my favorite pieces, together with the Yamaha DX7 and the Buchla Music Easel.
Tell us more about the experience working with the label Spazio Disponibile.
It was gratifying to feel understood when I sent them my music. We have become friends and exchange opinions. One Instrument will soon release new music from Neel.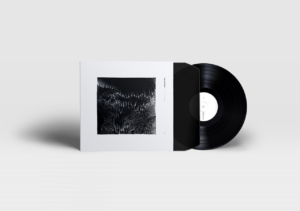 What are you aiming to achieve with your label One Instrument?
The label is an experimentation platform for composers and music producers. This aspect is at the core of the label concept. Besides the experiments available on Soundcloud there will be from two to three vinyl releases per year, involving artists with a unique and different style, approach and musical background.
What are you hoping to explore in the future?
Being able to express something new in each release. I would never want to repeat myself musically speaking, and this is why I am always looking for new instruments and sounds. I plan to get an acoustic upright piano. I've always had one in Italy, but I was not able to bring it to Berlin. Same for my cello. I plan to include more acoustic elements in my compositions.
Lastly, any new projects you're working on or you plan to work in the future?
I will have an important release coming up this year, and the tracks are very special to me. Besides that, I am looking forward to premiering a new live show, and I will soon start working on a track for a movie series.