The electronic music composer Daniel Lopatin AKA Oneohtrix Point Never has announced his forthcoming EP Love In The Time Of Lexapro on Warp Records, hitting the stores on the 23rd of November.
The new EP by Oneohtrix Point Never follows this year's Age Of, including singles The Station and We'll Take It, all released on Warp Records. The title track heads up the A-side, an unreleased essential feature of OPN's MYRIAD live show, with a brand new track "Thank God I'm A Country Girl" featuring on side B.
Love In The Time Of Lexapro sees OPN continue his collaboration with renown Japanese composer Ryuichi Sakamoto, inviting him to remix Age Of track "Last Known Image Of A Song." Finishing up the EP, OPN teams up with Sandy (Alex G) for a stripped down acoustic version of "Babylon."
Listen to "Love In The Time Of Lexapro" from the EP below.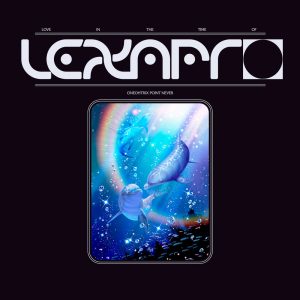 Tracklist
01. Love In The Time Of Lexapro
02. Last Known Image Of A Song (Ryuichi Sakamoto Rework)
03. Thank God I'm A Country Girl
04. Babylon feat. Alex G