Spending decades in the scene for an artist can have its consequences: being trapped into the routines, losing the savor for the live performances, and transforming this art form into a repetitive job among many. Last year, Robert Hood said: "It's very intentional in my approach to be a new creature every day." Rare are the artists who keep the torch burning and Juan Rico, the man behind the Architectural moniker, holds his creative output through an impressively prolific discography under many different guises. The Spanish DJ, producer and label owner has been witnessing the ever-growing pulse of the scene since the early days, as well as taking part in it as an emblematic figure while always trying to innovate with fresh new sounds.

DJing since 1996, Rico has been living the upsurge of the Spanish underground scene and filled the dancefloors of clubs and festivals in more than forty countries. As a producer, he released his first material back in 2003 under the moniker Reeko. His early techno from 2003 to 2006 was dominated by strong percussive rhythms, tinged with shy—barely noticeable—industrial eerie sounds. His debut album Submitted To Involuntary Treatment in 2004 showed a greater confidence in his evolving sound. It took then two to three years for Rico to really deploy his melodic structures, which emerged into intense emotional journeys.

From 2010, the weight of experience led him to create more complex textures as Reeko. Having the will to keep a foot in his melodic playground, he decided to separate his sonic aesthetics in 2011 with a new moniker: Architectural, an absolute free persona, breaking the chains of Reeko's raw sound signature with an unrestrained approach, in his own words: "As Architectural, instead of working on individual parts, I mix almost everything in real-time, which includes the amount of effects that I apply to a sound and which allows me to increase the intensity manually. It's riskier because I only keep the total recording, the complete mix, and not the individual parts."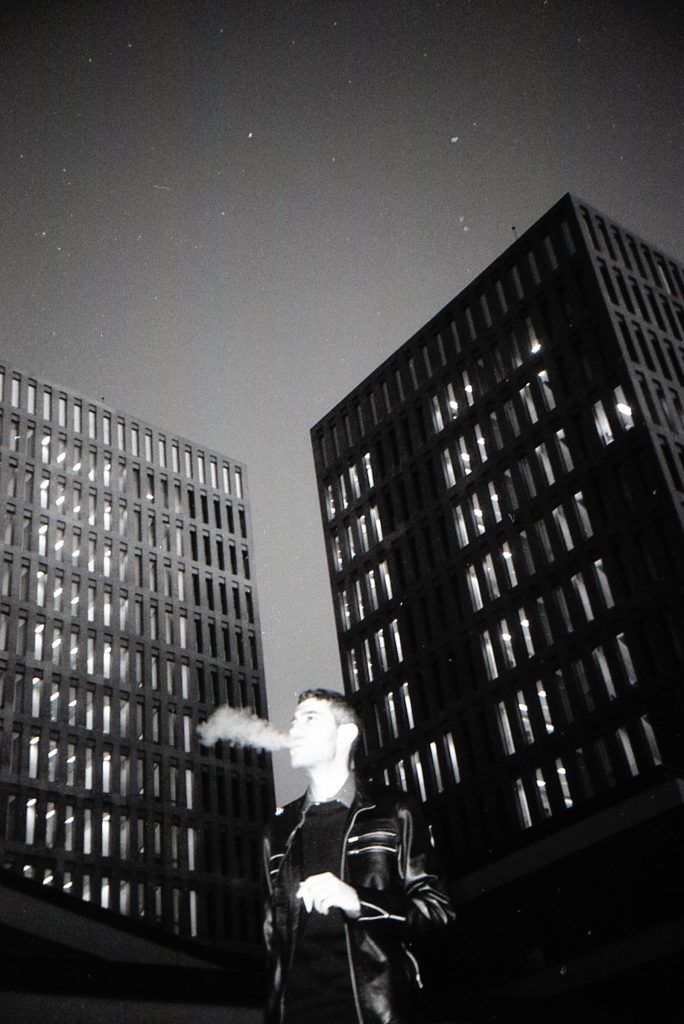 From 2011 to present, Rico developed the two projects side to side, focusing on one or another depending on his fancy. The period has been marked by new collaborations with interesting labels, such as Oscar Mulero's PoleGroup imprint. Rico has always been in touch with quality labels during his career, and even launched his own, Mental Disorder, containing most of his work since 2003. However, collaborating with Oscar Mulero took an intimate dimension, because while PoleGroup is a reliable brand and booking agency, it has also been a great family feel for Rico: the impression to work at home, with artists from the same area and musical background.

The Spanish hub reached a point when in 2018, led by Mulero, Rico, Tensal, and Exium decided to form a band called Selección Natural, offering mind-bending techno and momentous events. The dream team explains in its bio that the name is a way to represent "durability" and "survival within hostile environments." Least we can say is that they had a great test with the COVID-19 pandemic, which recently invaded the whole world.

Inevitably, we asked Rico some questions about it, and to avoid going in too many directions, we focused on his project Architectural. The timing couldn't have been better as he just released Planet Is But A Dream 12″ EP on R&S Records, described as "futuristic jazz" by our guest on a path of reinvention: "I love deep techno and I still want to keep pushing it forward but I'm also aware that we are at a point in time where techno needs to be regenerated with some fresh new sounds," says the artist. We think, here at Orb Mag, that any sign of renewal is particularly welcome to turn the page of the current apocalypse.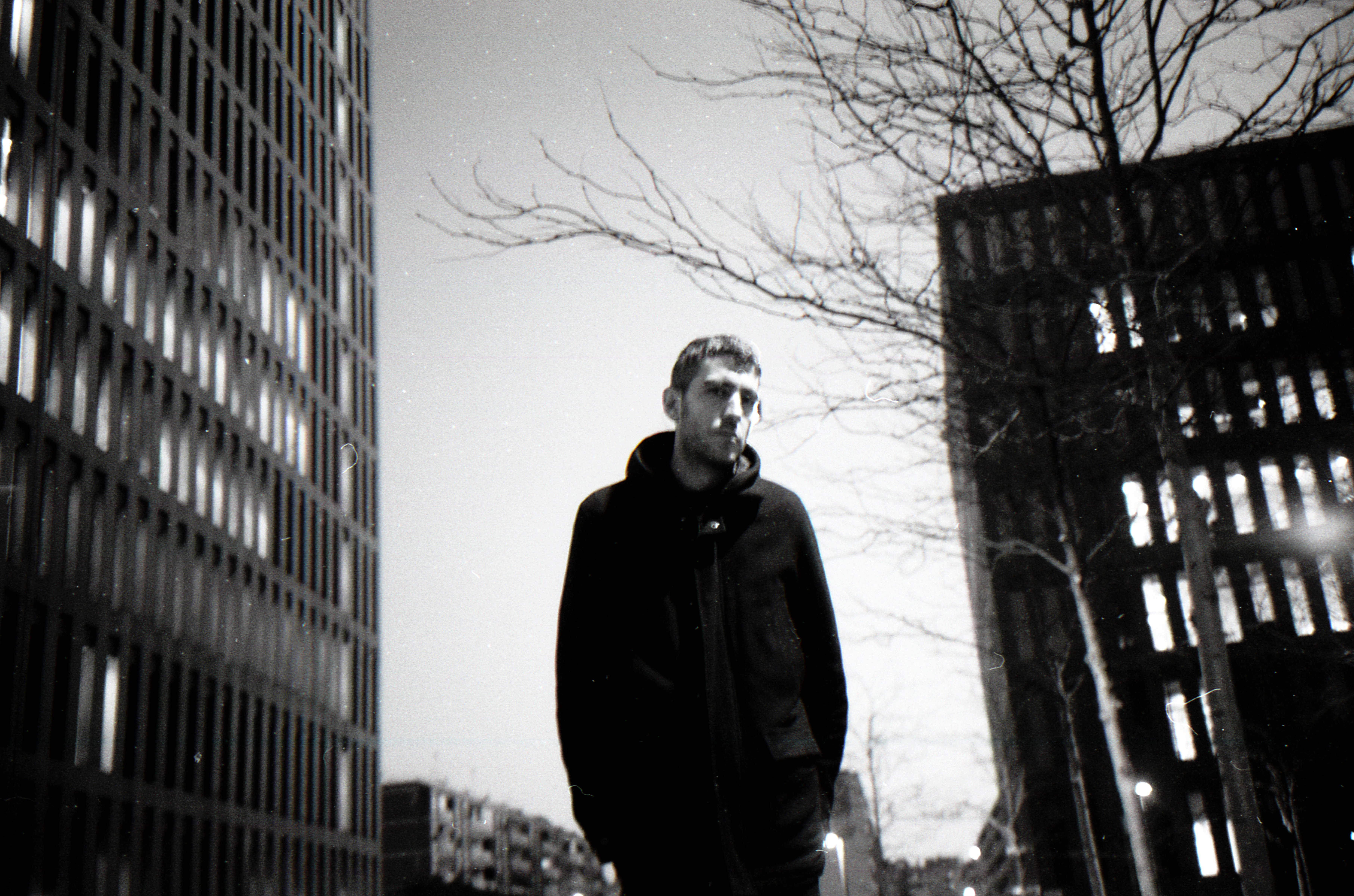 How are you during this pandemic crisis and how do your confined days look like?
Like a lot of people, I guess I've been through different states because this is something new for everybody. I can see how it has destroyed part of our world and the electronic music scene in particular. It's therefore logical to get a little scared. But then, I began to see this as an opportunity for radical changes and I can already sense how my creativity is growing, thanks to not having to travel constantly, which was exhausting me inside.

Right now, I'm focusing on studying matters that really fulfill me and I'm involved also into projects dedicated to listening. Above all, I'm devoting myself to my inner development and trying to avoid living this situation in a state of panic.
We have all witnessed the monumental crisis in the electronic music scene because of COVID-19. How do you personally think this whole situation will affect the future of the scene and the ways it will sustain itself?
It is very difficult to talk about this at this moment as everything we say is simply predictions. From my point of view, it will take longer to reactivate than what we think. It is very possible that the local scene will be activated first, at most in one country. I think it is good that we become "local" again, giving more importance to the club than to the artist, like in the '90s.

During this period, the options to stay alive will be the work of both the club and the artists, and this seems a positive factor to me because it returns us to the essence of the art. We have to get used to the change is about to come, but there are many artists who think that this change was necessary, as everything was falling apart.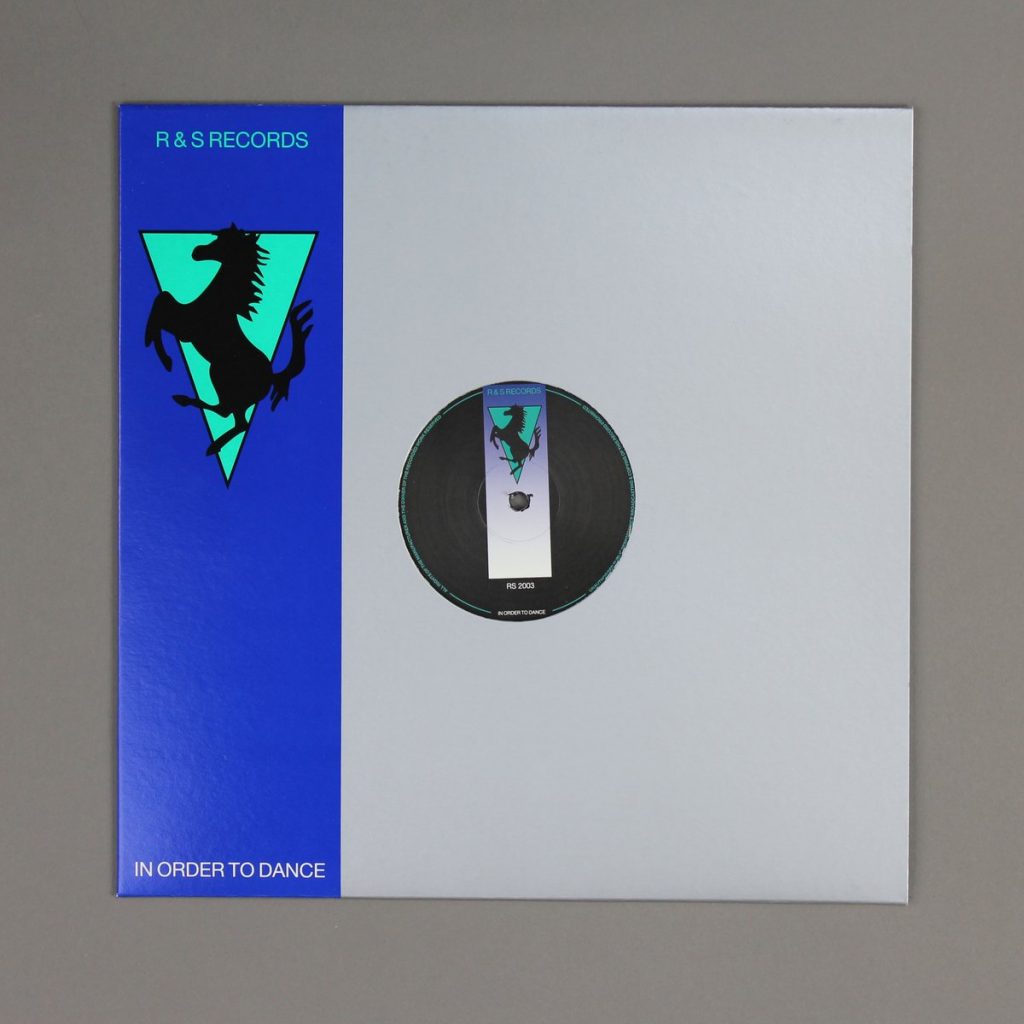 Your music from 1997 to 2009 was on the rise and Planet Is But A Dream EP seems to be a throwback to that energy, with sounds recalling even further back to the breakbeat of the early nineties. Is there a nostalgic dimension in your will to create such as the stated "futuristic jazz/funk" sound in this particular EP?
Well, I would say that the influences are much earlier than the times that you mention. Planet Is But A Dream has touches of disco and funk from the late '70s and early '80s. I wasn't even born in this era but over the last ten years, I've listened heavily to this style of music and I thought it was a really interesting fusion to take into the techno field. I don't feel that I am inventing anything, I'm just giving it my personal approach.

In answer to your question, I guess I can't feel nostalgia for a genre of music that I didn't live through, but I do enjoy a lot the music made in the '80s. When I was 8 years old, it came to me by chance, with records such as Promised Land by Joe Smooth on the Chicago-based label Trax. I'd say it was my first contact with that style of disco-funk electronic music.
These references to disco-funk that you mention highlight a certain interest for dance music which varies from the mental trip you often accustom us to. I assume it's linked with your mood during the creative process, how do these states—whether positive or negative—translate musically?
Well, I think that although I experiment with more disco-funk rhythms, the result still has the mental and hypnotic sound that belongs to me.

In relation to what you say, the sound is influenced by more than a state of mind. I have a more positive mental state than years ago, but I'm also inspired by current positive things and I'm focused on having a higher vibration. This does not mean that I lose the hypnotic style because, as said before, it still lives inside of me, it's what I do, but it does make me experience more.

I have never liked to stay in a specific style for too long. It really bores me and I think it can bore other people too. I think creating music is about experimenting in all the fields that motivate you while always maintaining your terrain and style.
In 2015, you came up with the vertiginous LP, Amour, translating a new kind of structure and unveiling a part of you that is usually hidden behind complex beats. What was the creative process behind this particular album?
I feel that the diversity in my music conjures up various ranges of emotions, as my music is based around different circumstances and times in my life. I feel my mood or situation at the time reflects what I create.

I guess it's also the same for the listeners: their state of mind can reflect what they interpret in my sounds. Of course, I have visions and ideas when I create my music and if I have managed to rouse an emotion on a similar or an identical frequency as my own perception, then I'm satisfied as an artist.
The 2017's Metropolitan Opera is your first 100% ambient album. What were you trying to unveil with this endeavor?
Metropolitan Opera was the result of a trip to New York. It's an extremely captivating city and it inspired me to make the record. I returned home from New York, set what I was doing in the studio aside, and started recording it. When it was finished, I "put it in a drawer" so to speak and two years later I realized that it was the time to release it.

The production is a portrayal of the sounds created on the streets of big cities; it has many tracks that are not entirely ambient though and some are strongly inspired by the soundtrack of the movie Taxi Driver.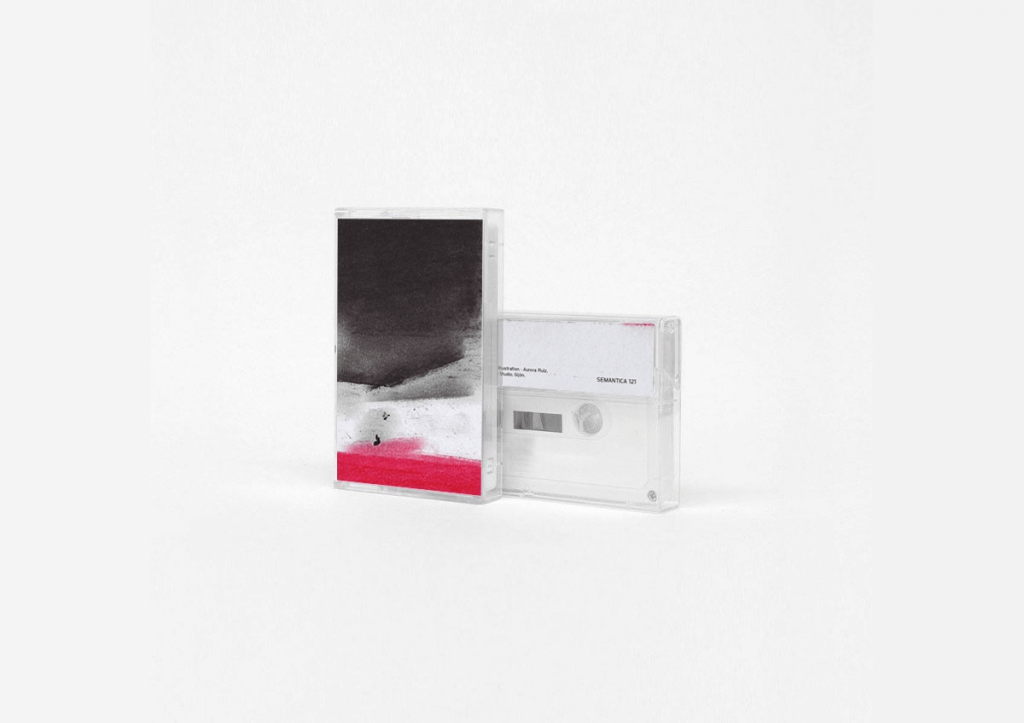 Life in Fragments on Semantica this year felt like the release of a tension. What was your aim with this project?
With Life In Fragments, it was clear in my mind that I wanted to make an experimental, ambient album and when I set a goal, I truly believe that everything is possible, I let myself go completely with this kind of production and I found it one of the purest moments creatively speaking.

Initially, I came up with the nostalgic theme of the chapters of my life and I simply let everything flow. I feel being totally open-minded is a much better way to work because if you head into the studio with something too concrete and strategically planned then the creative process can become more difficult and possibly frustrating.

The release holds both metaphorical and conceptual aspects. I found with the production a channel to express my life through music, although I do need to mention that the album also holds a fictitious interpretation of death.

The cassette is inspired by the "fragments" of my life but also holds the hypothetical case that I was dead or dying and my whole life would pass by me in fragments. Luckily this is not the case and I am thankful that I have the opportunity to be sat here, telling you my thoughts and inspirations, but death is still a part of this cycle of life, even if we—as humans—find death a very hard truth to process.
Let's pick a memorable event experience with your Architectural alias and discuss it. Maybe we can start with your set at Boiler Room Ibiza in 2015. Could you give us more details about it?
For me, this Boiler Room experience was a pretty personal set in a place like Ibiza, where commercial music predominates over everything else. I certainly don't remember it as the best night despite being Boiler Room.

It's a good showcase, but I couldn't say it was my greatest artistic triumph. I think my music would suit most places better than Ibiza. However, I felt very grateful to the people of Ellum, for having invited me, but in Ibiza these days there's no place for musical experiments such as mine.