In the vast realm of electronic music, there are few artists who embody the essence of timeless creativity quite like Eduardo De La Calle. For over 25 years, this Spanish techno producer has been weaving together the spirits of Detroit, Chicago, New York, and Berlin to create a sonic tapestry that resonates with listeners on a profound level. Eduardo's passion for music extends beyond the confines of his own productions, as he also currently serves as the artistic director of Apnea, curating releases from iconic artists such as E.R.P., Gedankenexperiment, and even himself under the enigmatic alias Quantum Collapse.
In this exclusive interview, we delve deep into Eduardo De La Calle's artistic vision, his upcoming IDM record for Apnea, his role as an artistic director, and his reflections on the current state of the music scene after three decades of dedication. We also uncover the profound influence of Eduardo's personal approach on his music production process, and how he strives to transmit universal emotions through the simplicity of his compositions.
Join us in the following interview, exploring the creative mind of Eduardo De La Calle and gaining insights into the remarkable world he has shaped through his music. Additionally, don't miss his exclusive Orbcast mix at the end of the interview.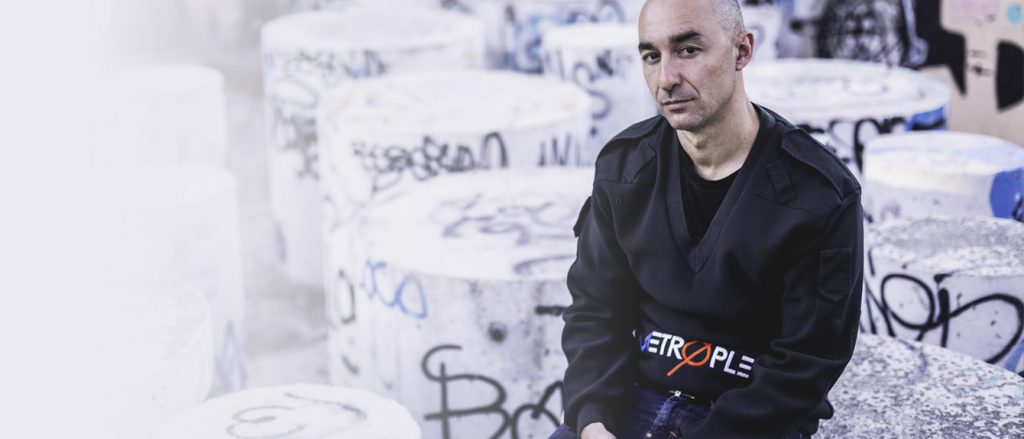 With a career spanning over 25 years, how have you navigated the evolving electronic music scene while staying true to your artistic vision?
Eduardo De La Calle: Well, I have to say that it has not been an easy path, although it has been significant, I mean that at an inner level, it has been a process of personal growth. In the beginning, sincerely creating music was something very impulsive, a necessity, which is not bad, I was very young and everything was something like creating to be alive, to feel alive, now everything is different, and now it is the other way around.
Feel alive first, look for meaning in life, then create, create with a purpose, it is normal, I am already in my 50s, I'm almost an old man. Now the question every morning is, what do I want to transmit and why? Or let's say, I even ask myself why I do what I do, I mean to create music, so you end up reading books a little heterodox, and convoluted. Philosophy, science fiction, anything goes, or living life in a much more reflective way, in contact with nature or travel and its cities, trying to observe the details of the functioning of reality, or even observing our own behavior from the psychological, and transpose all that process and experiences to the process of musical creation.
All this is deeper than it seems since from my point of view each person is a universe of its own and every human being has its parts, not only happy or healthy, but also dark and unhealthy, and those parts, the ones that include some psychopathic, I think that no one becomes truly sane, so as the writer Philip K Dick mentioned "each one of us tries to build our own alternative form of sanity," and in my case, I do it through music and the creative process.
With the rise of the new generation of producers, how do you see the electronic music scene going forward in terms of embracing diverse sounds and pushing creative boundaries?
EDLC: I do not believe in the future of music, I rather believe that art itself reflects the longings, the sadness, the concerns, the joys, the good, the bad, everything, so everything that a human being can feel. Let's say that it can reflect through art, and art itself is an expression of the present time, which can also tell us about the future, so it is a constant, a constant moving. It mutates and throws up new points of view through generational changes, but it is always a constant that reflects our present.
So in art, in true art, there is no past or future. Only transcendence, art never changes, it only remains and the new generations are responsible today to move forward with this purpose. Certainly, the current technology is in a mutant phase and hatches at every moment, and that helps the new generations to amplify the current art. I think we are in a good moment and many things will continue to happen, diversity is not lacking at all.
Yoga and spirituality have been a part of your life for many years. How has this influenced your approach to music production? Do you see any connections between these practices and your creative process?
EDLC: At first, it was liberating, but later I moved away from this kind of practice, they were perfect but too extreme, with detachment, solitude, and sacrifices of all kinds, so I took distance. But I kept the basics, a mantra, they call Mahamantra, I still practice it today. It always allows me to reconnect and harmonize, otherwise I became a human being, without too high aspirations.
Your music has the ability to transmit an emotional depth through simplicity. Can you elaborate on how you achieve this effect in your productions and what is your overall aim?
EDLC: I studied solfeggio as a child, but only for a year. I suppose that this way of producing is the result of culture and the baggage acquired over the years, plus a bit of analytical sense. When I listen to music I am very methodical, listening to music for me, is not just listening to music, it is also about learning from others through advice and recommendations, tips and long conversations, sharing moments, and more.
I suppose that humility also plays an important role here, I have some friends who are 20-30 years younger than I am, for example, the Catalan Pau Cabeza, who is an artist and an expert in the entire history of international hip-hop, especially the American. I draw a lot from him, we get along quite well, I also know José García, owner of Konsysttenzia Records. He is an expert in flamenco, with all the complexity that that term entails, and he has taught me many new and fascinating things, educating my ear a lot these days.
I also listen to immense amounts of jazz, rock, electronic, world music, pop, and classical. The sense of aesthetics, in the end, it's super important to me, aesthetics is part of the design of any kind. If something is functional and at the same time minimalist, is simple but robust, strong, I don't know… I thought that one produces what the subconscious spits out. And if your subconscious is full of good aesthetics, I guess style will be latent in your productions.
As an artist with a deep appreciation for the origins of techno, how do you strike a balance between honoring the past and creating something fresh and innovative?
EDLC: I try to get as close as possible to the meaning of art, to make something have a life of its own, and to emancipate myself as a creator. When I hear something finished and I forget that I am the creator, it is undoubtedly a sign that something is finished. That is what interests me, I don't look at the new or the old as I have commented before. I just try to be me and then dissolve myself in the creation process, to later die or disappear in the process
Recently, you took the role of the artistic director of Apnea, a record label that came back after a 12-year hiatus. Can you talk about the current vision and direction of the label?
EDLC: It has been a pleasure, a process from which I am learning a lot. At first, I looked for the most suitable distributor for the label and I was able to position the record label in Clone. Later I got in touch with artists like Gerard Donald, Convextion, Carl Craig, and Versalife, and I invited them to be part of the project. With Carl or Move D, it's taking a while, but the rest is already in.
There will also be surprises that I can't reveal yet. It's very gratifying to be part of a project like this Without a doubt, this record label will cause people to talk in the coming years. The idea is to be very inquisitive as to the type of music to publish and to try to create a cult label, which will later be a benchmark for consumers and collectors.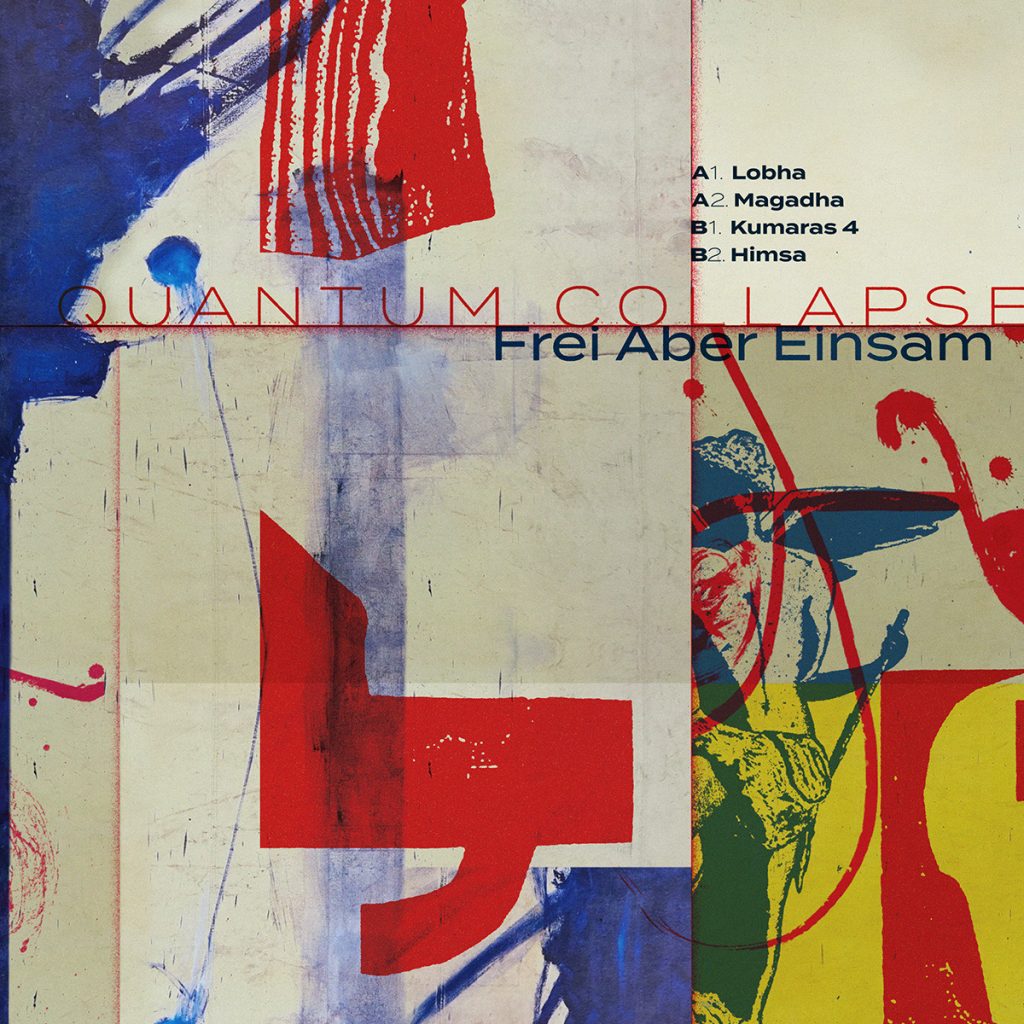 You also have an IDM record coming on the label. Can you tell us more about this record and what took you on this path of style?
EDLC: Yes, I have a new album, but in fact, it is the second album in Apnea, the first one was an album under the pseudonym Quantum Collapse. This new EP under the same pseudonym has been a work made from introspection, and long walks by the sea in absolute solitude during the last winter in the place where I live between Portugal, Morocco, and Gibraltar. There are a lot of landscapes in nature and a stillness that invites one to execute this kind of work of art. I connected a lot with my subconscious through meditation and was very inspired by the early days of English electronica, you know, labels like Warp, Rephlex, and so on.
I created a number of pieces that amounted to 10 or 12 and finally selected 4, in this album I have been very interested in the deconstruction, it fascinates me, some songs start with a strong rhythm section and gradually disappear or the rhythm disappears completely suddenly without a trace. That's where the experience begins. It is a very intimate album and without a doubt, I realized that after the previous album and this new work. I have immersed myself in a new way of understanding my studio work and I see that I have grown, overcome, and matured. It was a necessary work and it made me very excited to observe this work with a distancing perspective. I mean that once I finished this music, I saw that it was a living and conscious entity, independent, it was really wonderful and I am anxious to repeat the experience next winter.
What are the plans after this record and is there anything in particular that you want to pursue in the future?
EDLC: As mentioned previously, new IDM records are on the way next winter, also an amazing new jazz electronic project alongside Dj Surgeles, Jeff Mills' spoiled boy, will be finalized around November to possibly release on Axis. Jeff sent us a request after he listened to some previous jazz-oriented work we did using the moniker SKYNET 313. In regards to summer gigs, I'll be touring in Argentina, China, and The Netherlands.