The Georgian club and label Bassiani presents the debut album by resident DJ Héctor Oaks, titled As We Were Saying, hitting the stores on the 7th of December.
Taking inspiration from his marathon sets in Bassiani's second floor, Höroom, as well as the 11th of May police raid on the nightclub in Tbilisi, Héctor Oaks created his own take on contemporary dance music. As We Were Saying is an "unapologetic collection of heartfelt, powerful techno."
"The 11 tracks are a portrayal of the spirit captured in the vaults of the Dinamo Stadium. From my point of view, this is the voice of a generation that found it's freedom in raving. To all of you my Georgian brothers and sisters, and anybody who felt touched by this. As we were saying: we dance together. One of you," states the artist in a press release.
The Héctor Oaks' debut album for the Georgian imprint follows the comeback release of Dadub after having a 5-year break.
Watch the As We Were Saying LP teaser below.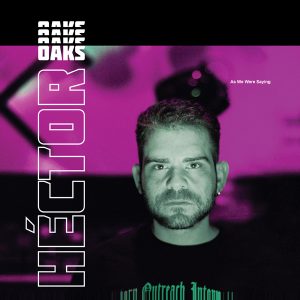 Tracklist
A1 Is Imminent
A2 Sounds Violent, Truth Always Is
A3 Reign
B1 Forwarded State Of Evidence
B2 As We Were Saying
C1 Purpose-Method
C2 Afterall, She Had No Reason To Stay
C3 Horoom Reclusion
D1 Improved Motto
D2 Together We Stand
D3 From Here Onwards (Outro)