Underwater, all the forces, including the great gravity, lose their grip on the body, creating a state of weightlessness. Then, during the descent, when the noise of the world completely fades out comes a profound liberation, the wonder of the new environment, the peace coming out of it, the attraction of the empty space.
Claudio PRC's music is an oceanic journey, a plunge into the Sea of Sardinia; its turquoise, like in "Mare Tranquillitatis I," or dark blue, like in "Abyss 5." It's always deep enough to catch the soul and experience the mind's exhilaration. The three albums Inner State, Volumi Dinamici and 012, in particular, probably lie on the seabed. Therefore, even if it's in the nature of human intelligence to analyze everything, understanding Claudio PRC's music is not about dissecting each element that composes it or unveiling the gear behind it, but rather visiting the roots that have contributed to its deep dimension.
The first stop brings us in the experimental music of the '60s-'70s. Back in those years was emerging a profound will to confront the artistic discipline and alienate audiences. The Musique concrète in particular, consisting of playing with recorded sounds and effects, was overcoming the instrumental boundaries. Through the focus on the sound, the composer could potentially create a more beautiful piece than planned and that's where the experimental approach found its amateurs and developed itself. Claudio PRC is one of them: "Being a student of Music & New Technologies at the conservatory, I got so much into the Musique concrète world: I studied the history, the philosophy, the technique of composition of that time, from Pierre Schaeffer to Karlheinz Stockhausen. It still influences the way I produce. Often, I just improvise and experiment in the way it was done before, hit record, then work on it in post-production."
From the '80s, the experimental era expanded in various ways as far as today, including creating new instruments out of unexpected tools: a rhythmic machine based on Lego Technic, a wall of chimes played by the wind and Claudio PRC's favorite: the resonance of Pinuccio Sciola's sculpted rocks.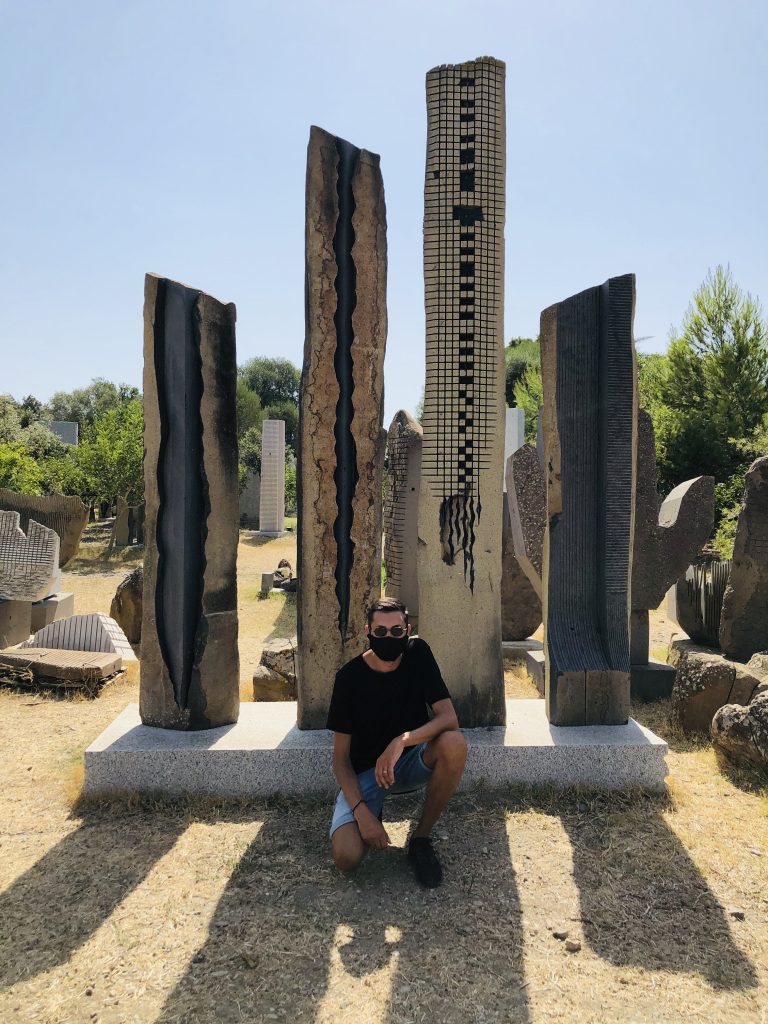 The second stop leads us where many artists, including Claudio PRC, have considered the roots of hypnotic techno: Detroit.
The Motor City's particular social and industrial context inspired Underground Resistance, formed by Jeff Mills, Mad Mike, and Robert Hood, to design mental tracks with a constant repetition, setting up the path of the musical hypnotism. But it's mainly how the sound evolved with Richie Hawtin and Robert Hood that interested Claudio PRC: "I wasn't that much inspired by Underground Resistance, except maybe by Jeff Mills in terms of vision, concept and of course as a DJ. I came much more from what Richie Hawtin was doing as Plastikman, with Plus 8 and the early M_nus in particular. Then, I followed Robert Hood's concept of minimal techno."
In the early nineties, Robert Hood, reacting against the emergence of the gabber in the rave parties, had suggested a return to the original techno sound by injecting a minimal flavor into it, which he defined as "a basic stripped down, raw sound." Almost at the same time in Europe, Pan Sonic, formed by Väisänen, Salo, and Vainio, was pushing the concept further. "I also got inspired by Mika Vainio's techno which was sharper, colder, translating somehow Finland's northern climate. Both Hood and Vainio have influenced the structure and the groove of my tracks, with for instance the very tiny hi-hats, the short claps, this kind of details that give a minimal flavor to my work," concludes PRC.
The last stop brings us in the rise of the modern Italian hypnotic techno from the mid-2000s. Donato Dozzy, in particular, son of the psychedelic culture and of the Italian braindance from the past century. He has kick started the wave of the so-called "Italian hypnotic techno," along with his Elettronica Romana peers, Dino Sabatini, Gianluca Meloni, Giorgio Gigli, and Brando Lupi.
According to Claudio PRC, "[They] brought the right—if not perfect—combination between the minimal and the atmospheric/ambient techno, they've injected a warmer and more detailed sound, giving a deeper storytelling to the track. They've also succeeded in bringing back the minimalism into the underground scene, while it was flying away in the mainstream world with other labels." Such words inspire a comparison between Underground Resistance and Elettronica Romana, both projects have somehow been triggering an entire movement, in different scales, and have been firmly rejecting the commercialization of techno.
Elettronica Romana then paved the way for Prologue, Stroboscopic Artefacts, and Semantica, which popularized the Italian hypnotic techno outside the country. "Right after Elettronica Romana, the sound reached a certain perfection, a higher sophistication with Prologue," comments Claudio PRC. Through his releases in each label and his numerous collaborations, the modest Italian, without realizing it, has been heading to the center of the scene that was hosting him, becoming an important artistic link between its main actors.
Inspired by the experimental researches prior to the '80s, the minimalism of Detroit and Dozzy's organic music, Claudio PRC operated a fusion of aesthetics for his sound signature. His studies at Cagliari's Music Conservatory enriched his culture and knowledge of the electronic music, but not as much as his long experience on the road. His infinite list of collaborations gave him a privileged observatory at the center of the scene, among other great artists including Ness, with who he ran the label TGP from 2010 to 2020. Recently, Claudio PRC found his own labeI, 012, the occasion for us to meet him for an in-depth interview, at the image of his music, his artistic background, his community, and his resistance.
[At the end of the interview below is the link of Claudio PRC's mix for Orbcast series]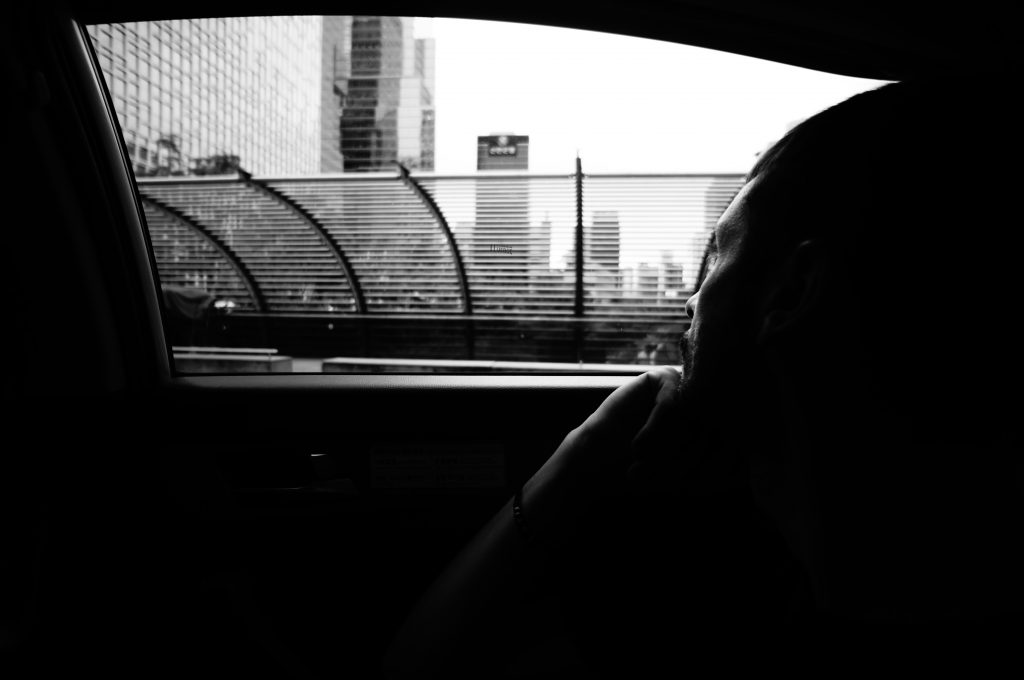 Earlier this year, you've participated in the compilation in_vurt to support the Seoul's underground club, which is facing the coronavirus crisis with a lot of difficulties. Can you tell us more about this project and how special is the cause for you?
Like many clubs in the world, vurt is facing very hard times. The dark side of the activities affected by the pandemic crisis is that many of these clubs have been left completely alone, at the mercy of their own destiny, without any type of economic aid from governments. As an active member of a music community and artist strongly attached to this wonderful venue, I felt compelled to help and contribute to the survival of this club at my level.
The compilation project was born from an idea of two dear friends, Alex and Hüseyin from Cassegrain who, like me, have lived indelible experiences in vurt. Above all, we've met very special people like Yoo Jun and Suna, founders of the club. For me, vurt is a symbol of our current techno culture, a small meeting place, an international music hub that helps to enrich and carry on the deep techno culture by expanding its borders. Structurally, it's the type of club I love the most: small, dark, with a few soft red lights, where the attention to details—from the external aspects to the quality of sound—makes the intimate place a perfect music temple. The artistic choice is highly sought, which is what makes the audience very attentive and demanding. Finally, when I perform there, I have this particular sensation of being able to express myself totally freely, which allows me to create the soundtrack I want for this type of deep space. Last time in particular was a big satisfying moment of my career. I think it's necessary to preserve these kinds of places that really carry on the underground music culture out of any mainstream perspective.
Let's dive further into the deep, hypnotic and psychedelic side of techno which you are representing. It's obvious that if we ask you were your sound comes from, a whole slice of history of the Italian saga will be revisited, from its Detroit influences to its development through the outdoor festivals. Please detail how these steps have crafted your sound in particular.
The first time I came across to an highly hypnotic record was when I listened to "Panikattack" by Plastikman. I remember well when this song kidnapped me; it was in the early 2000's, and I've been thunderstruck. The percussive stubborn rhythms still make me get into trance, as well as the early M_nus releases, such as "Consumed" also by Richie Hawtin. My adventures and researches into the sound started out of these discoveries.
I've been studying their roots and my first inspiration was aimed at a certain type of minimal hypnotism, defined by tracks like "Minus" by Robert Hood. I've also been influenced by the numerous productions on Sähkö by Mika Vainio, such as "Ionit" and "Twin Bleebs", pushing the boundaries of minimalism further in the colder side of North Europe, with a style updated some years later by Sleeparchive. I think these particular artists initially modeled this type of music making. I can also add, of course, the Basic Channel project which – with a very similar minimalist and hypnotic approach—gave more depth and warmth to the cold and hostile sound. The repetition of grooves in the duo's tracks is still incomparable up to day.
A very big influence then came from the music produced in UK by the label Downwards in particular, which had a great impact on me. It has been followed some years later by Sandwell District and artists such as Function and Silent Servant. My journey into this specific style took me then on the road of the ultimate sound that paved my way as an artist, the Italian one, more psychedelic, created by the Roma-based label Elettronica Romana. Destination Eskimo EP by Brando Lupi and Donato Dozzy remains today my all-time greatest discovery. It brought the awareness of sound that has redefined the boundaries and concepts of techno music, both for the producers and the listeners. It is certain that events such as the Labyrinth festival in Japan have then pushed this type of sound. I've personally been a resident of the rural festival—also in Japan—during five years, and I've witnessed the growing interest in this type of style from inside. I still remember Abdulla Rashim's 2015 performance there, which is one of the most impressive hypnotic moments I've ever experienced in my life.
In the recent years—especially in the past two years—I've been pleased to note that the interest in this genre has grown considerably, embracing in a pure and authentic way the gist of what the techno culture stands for, a way for many to escape from the classic mainstream proposals.
The hypnotic techno particular aesthetic is a very detailed sound that requires maybe more concentration during the first minutes of listening, but the trance-state coming out of it being so strong, any listener—even the laziest one—can fully perceive its essence. When I play a DJ set, I can feel how quickly and sustainably the sound catches the listeners into the vortex without they even notice it. That's what hypnotism is all about.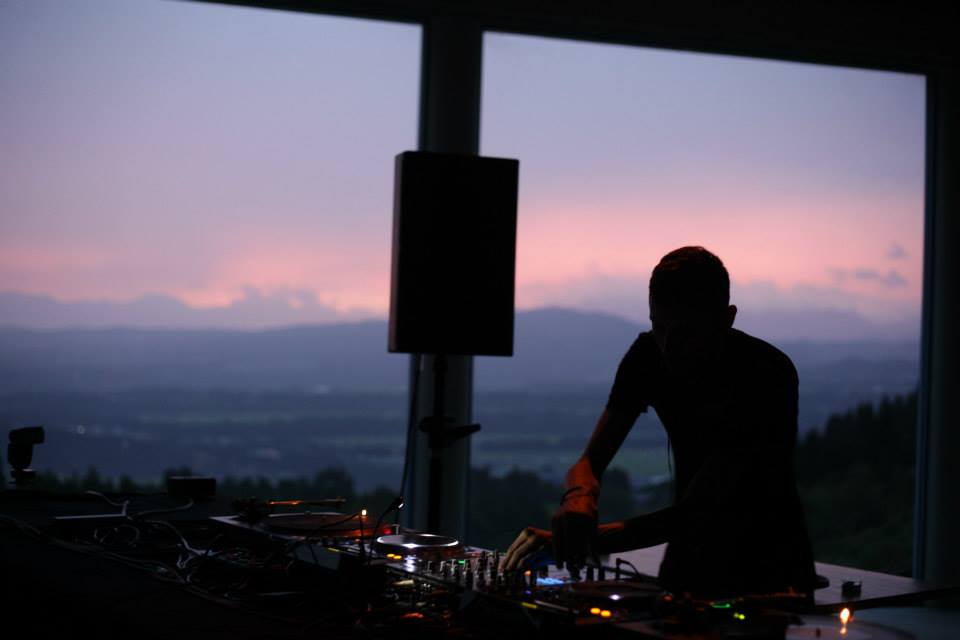 Let's move on to your discography in particular. Could you pick some releases which you consider meaningful in your musical path and why?
I certainly consider the three albums I made to be my most important works. My debut album Inner State on Prologue is undoubtedly the beginning of my concrete musical journey; the identification of my personal sound, an introspective research aimed at grasping the essence of what existed inside me, based on both the musical and life experiences that had marked me up until then.
Then followed the work on Semantica, Volumi Dinamici is a more technical project in which I worked mainly on the curation of the sound, looking for an intrinsic meaning within the audio elements, to define and to mature what I had previously created. The album has been influenced by musical but also graphical artistic movements, such as Russolo's Futurism and Rothko's Abstract Expressionism.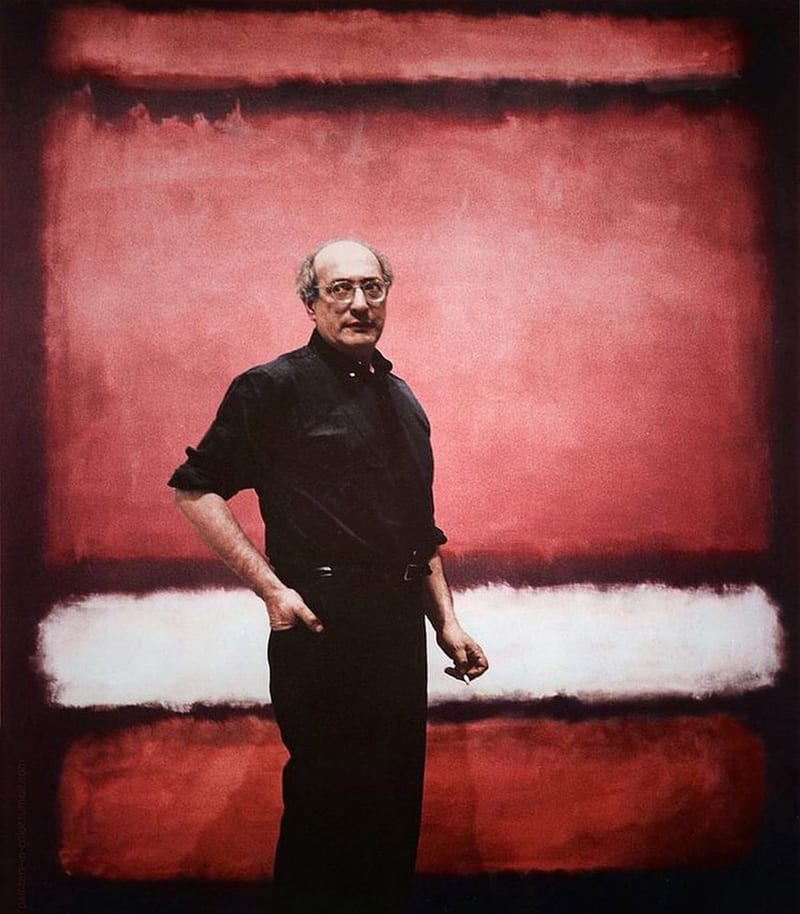 The third part of my musical journey then materializes in the last LP I made for TGP, called 012. This work represents a bridge between the two previous albums, the care of sound is associated to a deeper search of the being and a complete technical realization through the machines. Its spiritual side is linked with my internal evolution and with my current state of openness.
In stylistic terms, there is definitely an evolution of the sound and its characteristics when playing the three albums one after one. It's darker and more cavernous in the first one, then reworked in the second one to bring shaded areas and small points of light, and it finally reaches a greater light in the third album, which tends to be a sort of purification of the primary sound. An important aspect of the meaning I wanted to express with these three important works is also given by the choice of the covers. We start from the darkness of Inner State, to the nuances of Volumi Dinamici to reach the absolute white of 012.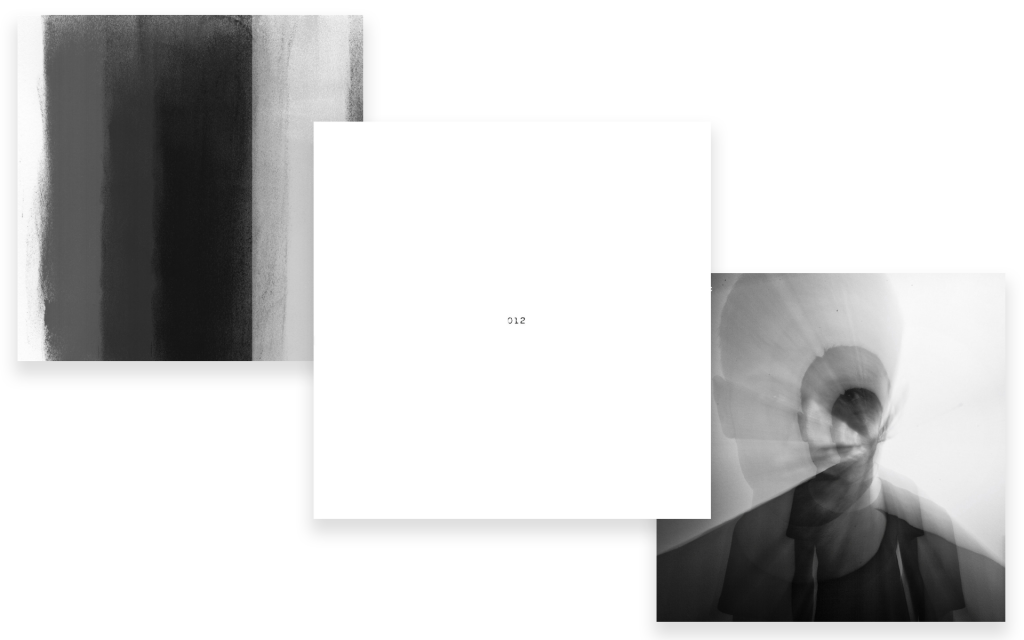 As a producer and as a DJ, you've often been working with other artists. How did your numerous collaborations contribute to your musical evolution?
The collaborations have always played a fundamental role in my artistic career; there have been moments of complicity and moments of confrontation with other minds that have undoubtedly helped me to grow and improve. All the collaborations I have carried out have been important and special somehow. It is impossible to highlight one more than another, because everyone has been truly unique. Certainly the one with Ness was the most lasting; we shared an important project and spent a lot of time together, but I've been also very proud to work with Luigi Tozzi. My collaboration with Stefano Ferrari in our project The Abyss Within Us also left an important imprint in my mind. All those artists have been perfect matches for me and as a general matter, with all the people I have collaborated with, there has always been a strong alchemy that has led us to create very beautiful things.
The beauty of your music also comes from the extensive presence of field recording in your work, giving an authentic touch to your sound. What do you record exactly and how does it inspire your creations?
My deep passion for music always makes me be on the look-out for new sounds. I feel like I am constantly hearing a soundtrack playing around me. I am attracted to any type of sound coming from any type of source. For me, the universe is like a giant orchestra in which natural and synthetic sounds blend together to give life to a perpetual concert. Field recordings take indeed a very important place in my productions, as almost all of them contain some. I generally make recordings while traveling, so they belong to certain contexts which inspire my music.
It's in my intentions to bring to my auditory experiences that are true and realistic. A good example is the track "Constant Dream", from my LP 012, on which you can hear some sounds which I've recorded when I visited Melbourne's market: a band was playing in the background and time stopped while watching the musicians: I felt the need to translate that particular timeless moment in to my work. The field recording in this case matches very well with the synth sounds and drums and created a strong perception of that reality. I do not use particular instruments, I record from everything; smartphone, portable recorder, contact microphones. The important side of the approach, for me, is to notice and catch the "sound of the moment" and express it musically.
Regarding 012, how did this album become an idea for a new label and what are your guidelines for this new project?
When I left TGP, I needed to take some new directions. I wanted to fulfill my artistic vision, at the level of both the production and the label management. The album 012 was the last important work I did which somehow materializes the vision I have of the project.
The number 12 is also very important for me: it symbolizes the beginning of a new cycle, an evolution of the previous ones, an opening to a much deeper, visionary and authentic sound. More than a label, I want 012 to be a platform that combines my passions, which are music and art. I want to give space to my collaborative projects, as well as opening the door to the artists who fully identify themselves with the concept. Some new producers are already involved for the forthcoming releases, such as Luigi Tozzi, Blazej Malinowski and Dycide. Others will be revealed soon!
Linked to your label, you've also launched the podcast series, 012Mix. Could you tell us more about this mix series? Its first entry is by you, what has been your creative process behind this particular set?
The 012Mix project is part of the vision I have for my new platform. It's a tool to concretize the concept and make it clearer for the users, regarding the direction I'm heading to. The selection of the tracks is therefore very important, it has a purpose. I've started the series first, then, in the future, I would like that each artist who produces a release on the label contributes also with a mix, to give a personal interpretation of their vision on 012. Their precious work will for sure help to shape the platform day by day, while displaying at the same time the artists' personal world.
The mix I've personally made has been built as if it was an album, a story that starts from a point and then evolves and reaches another one. It comes with a meticulous intro, a certain constant tension along the journey and a final part that keeps the doors open to what the future could be. Since the label is also related to the artistic world in general, I paid a special attention to the artwork, by selecting a piece made by my friend and artist Michele Zuddas. We used a picture taken from his exhibition Retorica, held last year in Cagliari.
I'm convinced that the relationship between art and music can open our thoughts to new paths, influencing each other. In the future, I would like to work more in the domain of art, such as mixing in exhibitions and developing myself also with artists outside the music world.
I see a link between the fluidity of your mix and Lee's quote "Be water my friend," which you added in the last track of your album 012. Does this quote say something about who you want to be as a musician and person or about how you perceive the stress of life?
I wanted to insert that quote to give a greater understanding of the path of that album. As mentioned earlier, 012 is a sort of a purification for me, the result of a therapeutic path, a new inner search enriched from past experiences. I think that once we've reached a certain maturity, we need to take care of our mind more, to face better the society we're living in.
Lee's quote is a great lesson given to us that should be regularly meditated and handed down. Only when we have a free mind, when we are completely released from any mental scaffolding built by the outer world, comes the complete realization of ourselves. It's a pure moment of being and reaching such a relaxed state of mind helps me to make my work fluent. It helped me a lot for my 012Mix session in particular.
The practice of "being water" must also serve the mental control when playing in front of an audience. Could you pick and detail some meaningful experiences of your DJ career, other than vurt, that illustrate how spaces influence the way you deliver your music to audiences?
There have certainly been three really important venues. The first one took place in February 2019 in Colombia, where I performed an all night long 10 hours set in Pereira, with Matteria, a very special crew for me. It was the last date of my South American tour, in a city that I particularly love. I feel a bit home over there always, because Pereira has been my first destination when visiting South America for the very first time some years ago. The party held in a club called Tunnel, an unusual place located in a highway underpass.
During the day, even if I was tired from the long flight, I saved the necessary energy to face the session. As soon as I arrived at the club, I got greeted by very warm people who gave me an instant family feel, an emotion that I've only felt in few places, the other most memorable one being during my residence at Ankali club in Prague. We started at 10 in the evening, between the fumes of the Palo Santo [n.b. sacred tree used as incense] and a beautiful starry night. The club was already almost full. I could set the evening as wished, people were already concentrated and inside the music. They were so much into it that even my ambient part made them scream, just by living the sound of the deep basses and drones, which still gives me goosebumps. The rest was a constant flow of emotions, making the ten hours of mix feel ten minutes. It was like a ceremony, a really touching and unrepeatable moment. I remember also that the police came to check the situation, and one of the officers was so happy to see the positive vibe that he complimented us and even requested to take some photos together.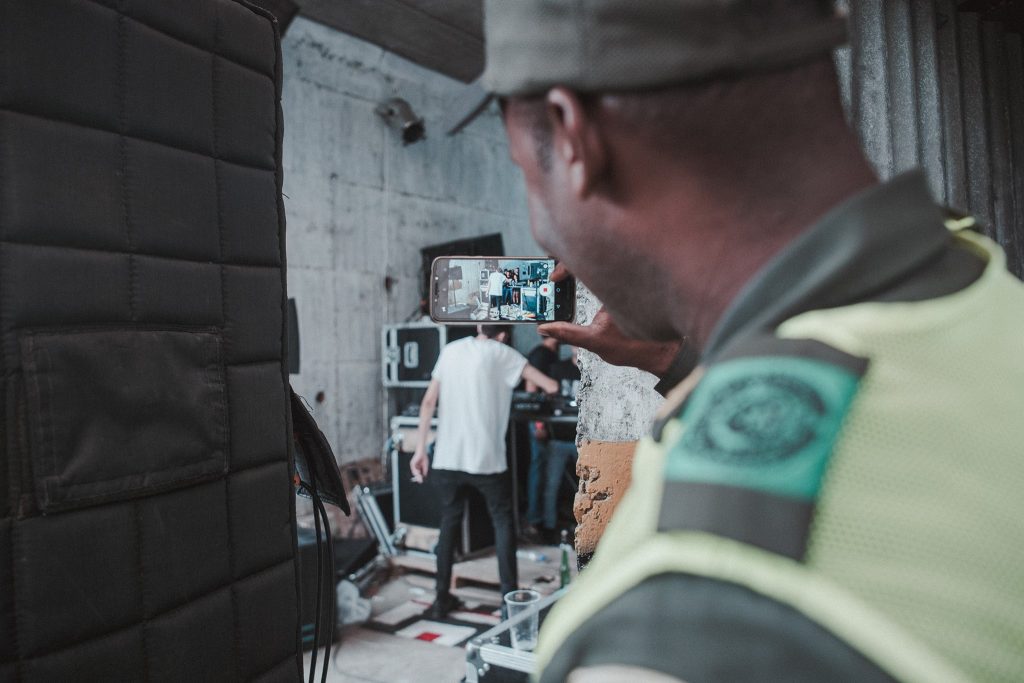 Another beautiful memory regarding the place came when I returned the following year, a guy brought me back the stick of incense that we used that night and that we had forgotten in the DJ booth. He had guarded it for an entire year and now I keep it as one of the most precious objects I own. I am forever grateful to all the people and friends in Pereira.
The second really important venue was the last time I played at Berghain in February this year. It was not my first experience over there but that day, the line up was really impressive to the point that I could not sleep the night before. I was supposed to play next to masters such as Donato Dozzy and Freddy K, plus Marco Shuttle and Massimiliano Pagliara at Panorama Bar. Somehow, we were representing Italy in the world's most important place for techno music. That night, it was pouring with rain. The queue outside was endless. I was waiting for my friends because I wanted them to make it on time for my performance. My wife was by my side to support me and it's only when I saw the last of my best friends get inside that I started to relax and concentrate.
When I arrived in the DJ booth, I met Donato who hugged me tightly and reiterated how important that evening was for all of us. At the end of his set, he turned to me and asked if I was ready. I started playing and had such a blast. I lived a timeless experience that turned to be a lot better than expected. I felt people's openness to the different sound. They were getting lost in music in a perfect symbiose between each other. My music was talking both to the bodies and to the minds; the fusion between the two is exactly what I have always worked for.
In March 2019, took place the third important venue at Mood Club in Cagliari with Basstation, an important local techno collective I belong to. It was an all night long 6 hours set. Performing in my region is usually what I enjoy the most as a DJ, artist and human being, even if there is a bit of pressure, I can't make it wrong over there, they all saw me growing up, they have followed my path. In Sardinia, I always feel that I must give the best of myself more than anywhere else. However, the pressure is then always rewarded by the fundamental support that only friends and family can give. They have taught me the sense of belonging; it's also thanks to them that I can keep my roots firm and never forget where I come from.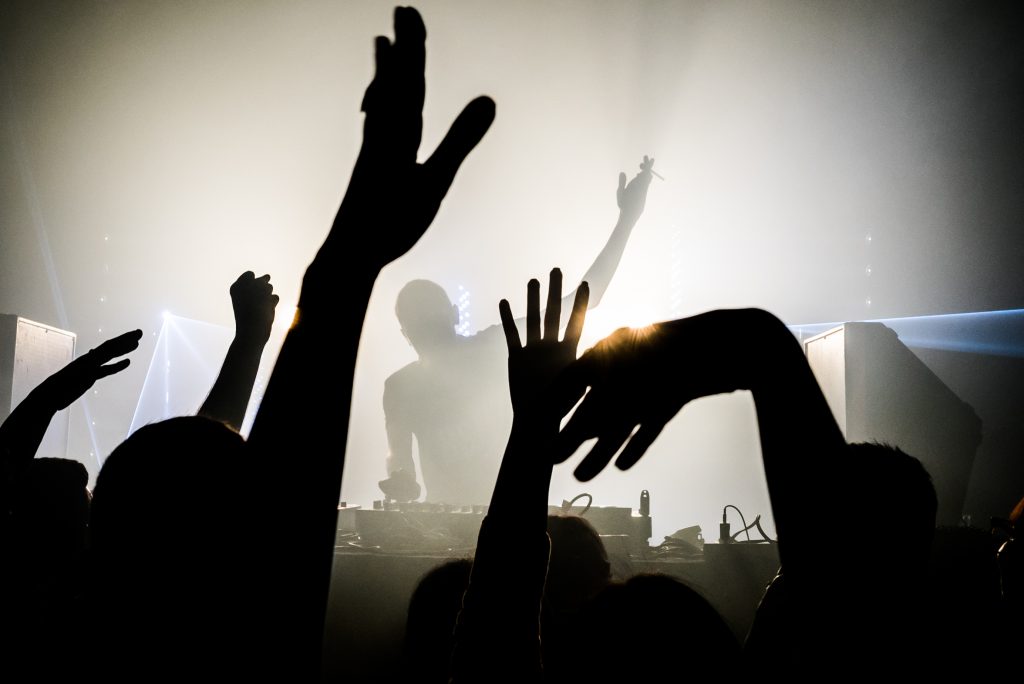 In Sardinia, there's also the museum of the late Pinuccio Sciola, which you've visited in your last trip. How does his approach to sound and art in general influence your music?
For me, art itself is the heart that generates everything we create. It's the engine behind the thought, or behind a concept, which then turned into a material realization of it.
The artist, moved by a deep and personal thought, becomes an artisan, an intermediary between the abstract and the material, as well as a servant of his discipline.
This last aspect in particular is what I've learned from Sciola's legacy: dedicating life to art, being at the service of it, in order to refine and give, through a universal language, a different vision and perspective of the world. Somehow, it gives a meaning to life. Pinuccio Sciola, as well as many others before him, has taught me that more than being a physical transmission, art gives life to our deep inner thoughts and visions as long as the mind is set with a great openness, a strong perseverance and a natural curiosity to experiment.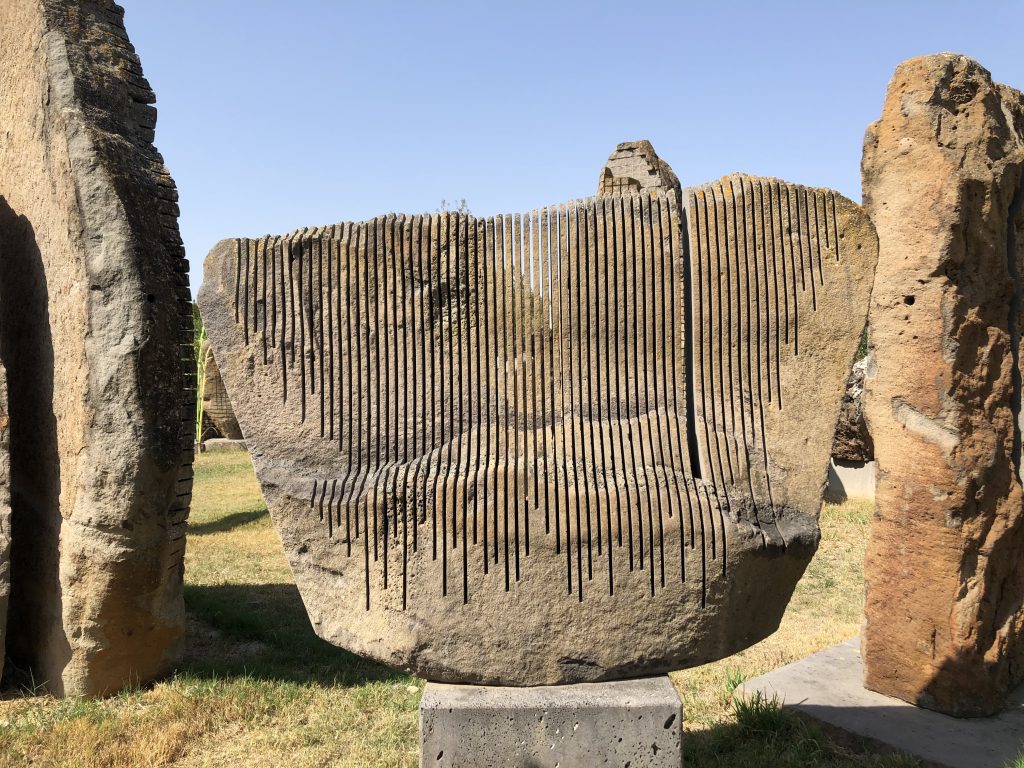 I noticed that you have some interesting common points with Massive Attack's co-founder, Robert Del Naja, regarding your both interest for Trip Hop, obviously, painting and graffiti. How do you relate to this quote from him: "Everything I've ever done; painting, music, writing, has always been untrained an uneducated"?
Everything I have done so far is surely due to a "compulsive" need to experiment and give life to what resides within me. Maybe there's some therapeutic reason behind, linked to the discovery of myself and my relationship with the outside world. My various learnings don't come from any kind of academic knowledge but only because I'm always driven by the need to try things out. Maybe this is the common point you found, but this is a fairly common point for many artists I think, at least for those who don't come from a purely academic background like me.
If we think of the cavemen, of those who made the first paintings, they certainly were uneducated, but they were moved by an inner necessity to do it. I think all of this can be linked to an innate primitive instinct that we all have since the dawn of time.
In the past, I attended the Conservatory for a couple of years, which has given me some extra technical skills, but the fulcrum of everything, however, has always resided within me. It's really the spontaneity and the authentic gesture that make the realization of my work possible.
Not everybody knows that, but among your numerous activities, you also regularly review techno releases at Behind The Store. Could you tell us more about this project? How important is the sharing philosophy for you?
At Behind The Store, I indeed run a project called Deepartment, born from the need to regularly share the releases that interest me and that are often part of my DJ sets. It's a personal overview of what's going on in my favorite music scene, between well-established artists and newcomers. I've also started this project to support the artists of my region: the Sardinian producers are talented and deserve to be better known.
For me, sharing is another fundament of our culture. Of course, we can be possessive with the music we like, but in my opinion, the more we grow, the more the sense of responsibility towards the new generations gets bigger. I prefer to show some sort of great example, no matter if people follow it or not, than to get frustrated for not sharing. I also consider that shedding some light on the music that I think deserves to be exposed, as well as encouraging the others to do so, is also part of my pleasure to belong to a community.
With this being said, I must admit that reviewing techno releases became maybe too time-consuming for me now, regarding all the projects that I have launched. For this reason, I just gave it a new direction. Since the end of October, it turned into a monthly live streaming DJ set at D59B, a cozy bar in East Berlin that connects the artists with an intimate audience and also runs a web radio. I've planned to visit the place once a month to record a mix there and upload it in their SoundCloud, sometimes with guests. I just started with my friend Blazej Malinowski.
I think this is a good evolution for my techno reviews which, over time, would have become too static. It will also contribute better to this desire that I have to create a great network of enthusiasts and professionals.
Orb Mag: As part of this feature, Claudio PRC contributed a 1-hour long mix made of his own material. In his own words: "This mix was done by selecting some of the works I have composed in recent years. The choice fell on a selection based on the key of the tracks, in order to create a harmony and a homogeneous flow for the entire duration of the mix. Inside, there are tracks from my LPs as well as from some of my important collaborations. It's not easy for me to be able to make a mix that totally fits my sound, but with this set, I feel quite satisfied as it contains a part of what my style represents."
Tracklist
01. Claudio PRC – Plantae (Ambient Mix)
02. Claudio PRC – Mystic Garden
03. Claudio PRC – Commutate
04. Terence Fixmer & Claudio PRC – Lunar Forest
05. Claudio PRC – Daenamu
06. Luigi Tozzi & Claudio PRC – Lyra II
07. Edit Select – Loop Continue (Claudio PRC Remix)
08. Claudio PRC – Into Virgo
09. Claudio PRC – Limnic
10. Len & Deen – Sleep Don't Come Easily (Claudio PRC Remix)
11. SaffronKeira & Claudio PRC – Mare Tranquillitatis III