Regarded as the father of electrolatino, electro-gospel and aciton (acid-reggaeton) music, Uwe Schmidt, or better known by his alias Atom™, which incorporates all the works of Schmidt among Atom Heart and Señor Coconut, is a German composer, musician, and record producer of electronic music.
Uwe Schmidt began making music in the early '80s, the time he was living in Frankfurt, Germany. The initial steps of his career include the co-founding of his cassette label N.G. Medien, the release of his first musical work, The Engineer's Love, under his project Lassigue Bendthaus, and the creation of the first official album, Matter (1991), published on the German label Parade Amoureuse.
Influenced by the emerging house and acid house in the early '90s, Schmidt mainly worked on dance floor oriented productions, announced a series of releases, and created his project Atom Heart, which he adopted as his main artist name from then on. Besides being involved in the techno scene, Schmidt's productions laid the foundation for the trance movement that was going to gain popularity towards the end of the decade.
During this time, Schmidt was also working with the Austrian multimedia artist Station Rose, releasing the 12-inch, Digit Eyes. When Parade Amoureuse went bankrupt, Schmidt released his work on the N.G. Medien sub-label POD Communication. POD Communication was the house where Schmidt published numerous productions under the guises of Atom Heart, Lisa Carbon and Atomu Shinzo.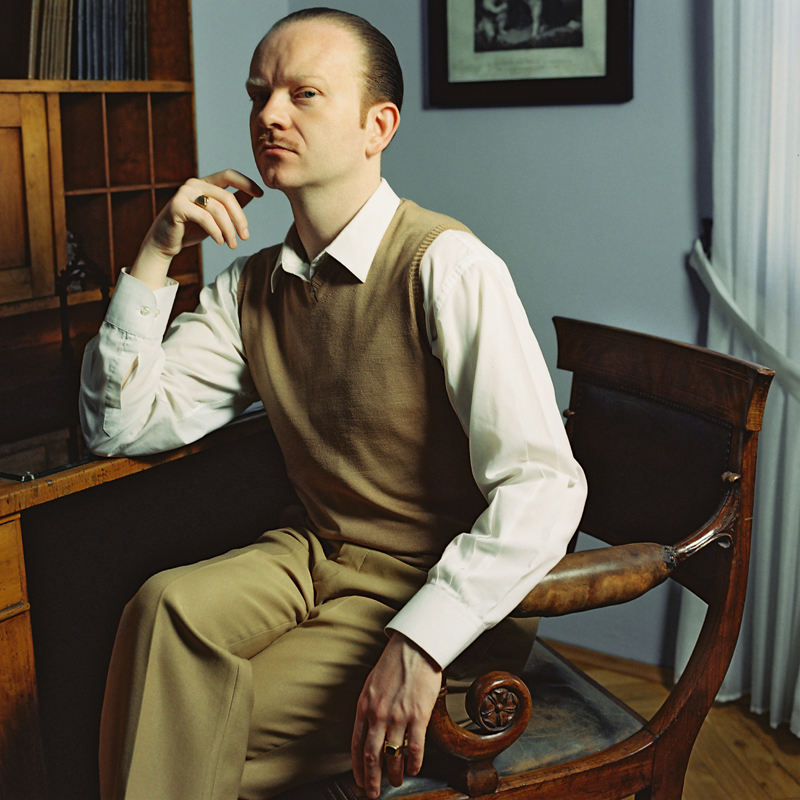 Schmid released a vast amount of productions worldwide, which enabled him to play live concerts all around the world, including his first live show in 1992 together with Pink Elln (Tobias Freund), in one of the first rave parties in Finland.
Besides his debut album Matter (1991), as Lassigue Bendthaus, Schmidt released three other albums including Cloned (1993) on Contempo Records, Render (1994) on KK Records, and his last album as LB, the abbreviation for Lassigue Bendthaus, Pop Artificielle (1999), a record considered by many as the initial point for the development of the glitch genre.
Due to some difficulties caused by the bankruptcy of Contempo Records and other labels, Schmidt went to live in Costa Rica, a culture which greatly influenced his musical orientation, especially his interaction with Latin music. When he left Costa Rica, Schmidt travelled to New York and met Tetsu Inoue to record the first Datacide album released in 1993 on POD Communication.
After returning to Frankfurt, still inspired by Latin music, Schmidt created his Señor Coconut moniker and diversified his musical style away from the techno scene. After distancing himself from the techno movement because of constraints on his style and artistic ambitions, Schmidt founded his label Rather Interesting in 1994, which he ran together with Pete Namlook.
Apart from his monthly release on Rather Interesting, Schmidt continued recording with Tetsu Inoue as Datacide. Their collaboration resulted in releases such as Datacide II (1994) on Fax +49-69/450464, a label founded by Pete Namlook, and later productions such as albums Flowerhead (1995) and Ondas (1996), on Schmidt's Rather Interesting. Their collaboration continues with Yellow Magic Orchestra founded by Harumi Hosono, with another project known as HAT. In 1999, Schmidt and Inoue also collaborated with Bill Laswell on another FAX release, Second Nature. Schmidt also worked with Pete Namlook under the project Jet Chamber, with Victor Sol under the +N alias, and Burnt Friedman under Flanger.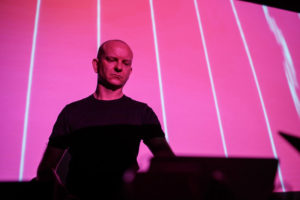 After all, Schmidt would summarise his works under Atom™. Growing weary of the European techno music movement, Schmidt along with Chilean Dandy Jack with whom he created the project Gon, decided to relocate to the capital city Santiago in 1997. He released his El Gran Baile (1997) album, which would be the first work bearing the name of Señor Coconut, his electrolatino project.
The early 2000s marked a shift in Schmidt's work, drawing inspiration from different sources such as rock and pop while always adding the Latin mix in various forms. He also interpreted many works from pioneers Kraftwerk, which he included in his second Señor Coconut El Baile Alemán album in 1999.
Besides producing and collaborating with numerous other musicians, Atom™ remixed productions of other artists; his music was featured in different movies; he acted a role in Orol, a Mexican film; and participated in various festivals and tours as Señor Coconut And His Orchestra, a full 9-man orchestra. In 2005, Señor Coconut album Yellow Fever! was released and later followed by the album, Around the World, in 2008. Another interesting collaboration of Atom™, Surtek Collective, with Vicente Sanfuentes, resulted in the creation of aciton genre, a blend of acid and reggaeton.
On the other hand, Schmidt's first album as Atom™, XXX, was released in collaboration with Tea Time in the year 2000. Atom™ continued his partnership with Japanese contacts he had made through the years, including the renowned Japanese composer Masaki Sakamoto with whom he released the album, Alien Symphony, in 2010.
Rather Interesting grew in popularity and reach, releasing almost 50 full-length diverse in style releases, under various projects, most of which were created by Atom™ himself, including the artworks, as Linger Decoree. However, when Pete Namlook died, Rather Interesting closed its doors in 2012.
In the last decade, Atom™'s work has heavily influenced the music scene with innovative creations. Atom™ under his guises has performed in many festival and events around the globe, and has released numerous albums, singles & EPs throughout the years. He also did a photographic exhibition, Winterreise, in 2011, which was later released by Raster-Noton.
Even though this biography seems like a lot of information, believe us, this is only a scratch of Atom™'s countless works. We had the chance to interview Uwe Schmidt regarding his long artistic career and tried to pick up some questions that can outline Schmidt's work as a musician.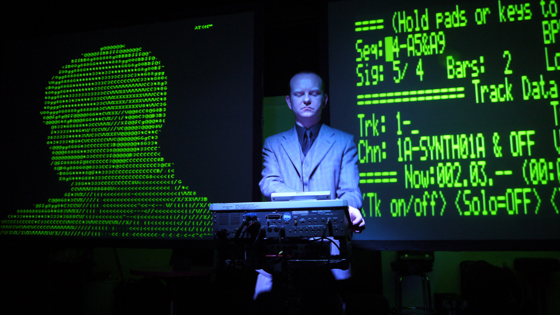 At first, you started playing the drums, and after you heard a Linn Drum on the radio, you were inspired to program a drum machine. How did you realise that music was something you want to make?
Uwe Schmidt: Actually, it had never occurred to me, unless an aunt of mine gave me the idea at a family gathering when I was perhaps 13 years old or so. Until then, "making music" had never been an idea or even a possibility. After she had given me that seed of an idea, I figured that playing drums was something I liked. It was, at that age, of course, more something like a "hobby," rather than a serious plan "to make music." From that point on though, everything seemed to flow naturally until then at some point "I was making music," I guess.
Can you imagine how your life would be if you hadn't entered the world of music? Did you have any early passions that did not involve this passion?
US: Trying to envision an "alternative life," a so-called "what, if?" scenario, I find a relatively useless undertaking. It's entirely within the realm of the unknown, hence just speculation which wouldn't lead to anything. Parallel to music I was always interested in design and art, typography, architecture, physics and philosophy. Looking at it right now, I think I could have gone many directions.
Moreover, is there any person who influenced you such as a musician, painter, scientist etc.?
US: Way too many to mention here of course.
You have made it your life's work to find new and creative uses for electronic music. What encouraged you to diversify and create your own genres?
US: To be correct: I am not finding uses for electronic music, but I just make electronic music. The topic of diversification and genres I have always found a secondary one, since they both stem from my simple interest and even more so, from my drive towards the unknown. This has naturally brought me quickly to the rims of existing genres or methods of making music.
Whether this necessarily implies new genres or true diversity shall be another question. What counts for me is the expansion of ideas, concepts and horizons and is therewith strongly connected to personal growth. Expansion of capacities and possibilities in the sense of exploring one's potential.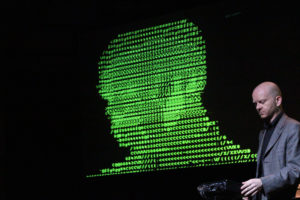 Did you feel more comfortable in Santiago or Frankfurt? Which city inspired you more as an artist?
US: I'm living in Santiago de Chile for almost 21 years now. It is clear that this means that Frankfurt isn't a place I want to live. I would not over-emphasise "the city" as a point of inspiration by itself though. I would even say that I am not inspired by any city. To me, it is rather what that place/city enables you to do. In that sense, what Santiago gives me, is isolation. It gives me creative space, in an almost paradoxical sense, because I don't need to attach to or interact with it. I usually call Santiago "My Orbit." Try to see it like that.
Your productions seem to be influenced by multiple sources all of which contain their own distinct themes. Is it hard for you to channel your influences and eventually come up with a final piece?
US: No, actually it isn't. From a very early moment onwards I think, I had learned that concentration and discipline are two core elements of creativity. Without those, you are lost. "Having ideas" is one thing, while "making them concrete" is another.
Creativity, as the word itself tells you, is about creating, hence, just having great ideas means relatively little. As Gilbert and George once put it: "Art is, when you do it." Creating music for over two decades now, working on my discipline and concentration has always been a very important thing for me. It's also something I enjoy, rather than seeing it as a problem or obstacle. Making music is always like completing a huge puzzle, made out of hundreds or thousands of pieces with the complexity that you often don't know how many pieces there are. This process though is the one I enjoy most-putting stuff together and see how elements attract each other until they start to "make sense."
In addition to the previous questions, considering that you have produced numerous diverse releases and projects, and also founded some new and interesting genres, tell us more about how you organise your work? In what tools do you rely on?
US: My work contains many different parts. It ranges from writing down ideas to cleaning up the studio, collecting samples, writing lyrics, etc. It's hard to say what is NOT part of my work since anything actually can become part of it to some degree.
I consider it as a huge patchwork of fragments that come from all different angles. Those fragments can arrive anywhere and at any time. I also think it is a process which has a lot to do with conscious and unconscious decisions. It's about being very logical and very intuitive at the same time, "knowing" when to do what.
My daily routine is arranged around that particular "state," I think. That state has to do with enabling "IT" to happen, but also to organise the puzzle, sometimes in a very unspectacular and even boring manner. The creative process in itself is hard to understand and can't really be directed. One can just be aware of one's own condition, trying to enable the creative flow.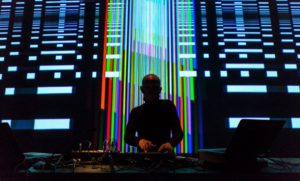 You have collaborated with many artists throughout your musical career. Tell us more about your work with Pete Namlook?
US: This year marks the sixth anniversary of Peter's death. I am still touched and puzzled by it. Like with probably everybody in one's life, Peter's "role" in my life was quite specific and very special. He was the person that approached me and offered me to run "Rather Interesting."
He trusted both, my creativity and reliability, and I will forever be thankful for that. He was a very focused and disciplined person. He had strong ideas about what he wanted and what he didn't, and in general, didn't bend his own rules. In that sense, we were pretty similar, which made it a special experience to work with him since we both were rather inflexible when it came to certain practical or artistic tasks.
However, we managed to sync with each other and got along very well. We both like efficiency, so every time we worked together, it was a very tight and focused moment. Like with every person one meets, interaction is different and unique, and so it was the case with Peter.
Another question about your collabs. What do you think was the key factor that made you, Tetsu Inoue, and Haruomi Hosono work together?
US: I had written Haruomi Hosono a letter. Tetsu, visiting Tokyo at around 1994, managed to give this letter to Hosono in person. I think Mr. Hosono was very impressed about that and offered the invitation to work with us, which was pretty stunning I think now looking back at it. I guess he liked what Tetsu and I did, that's why we were able to work with him.
What are your opinions on today's techno music scene? What about trance music?
US: I have no idea. I don't participate in contemporalities.
What's essential to the work of an artist?
US: Discipline.
Which one of your projects do you want to remember with us?
US: I don't know, really! I mean, I have been remastering my catalogue over the last couple of years, and there are certainly things I like better than others. However, I have found that even that impression varies. I can't really give an opinion on this. What surprises me is that every now and then I get some astonishing feedback from people on works of mine I had underestimated or vice versa, no feedback at all on works I perhaps overestimate… so… who knows?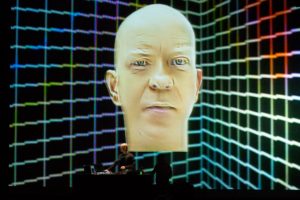 Are you working on a new album or any other musical project that you want to share with us?
US: I am currently working on probably too many things at the same time again. Some are collaborations, but most are things I just do for myself. I am also working on a series of albums that won't be released for example. Until things are ready though, I am not very keen on talking about it.
What are currently some of the most important instruments you're using?
US: I think that I don't belong to that kind of musicians that like to talk about their gear. Talking about equipment, on one hand, distracts from what I think counts, which is "ideas," "methods," skills… while, on the other hand, it kills all the mystery that making and listening to music contains. I don't know… it's like asking a painter about which brushes he uses. It's "interesting" to know, but ultimately redundant.
Who would you like to collaborate with for your next project?
US: I am currently collaborating with a couple of people, hence that part of my life is pretty much filled up. I don't have any particular person in mind, generally speaking, beyond this. To me, collaborating is a very spontaneous, but most importantly, a very personal, "human" thing. I don't think that just imagining a collaboration with "somebody" makes sense. It comes down to how you get along with somebody. If that isn't granted, then "no, thanks!" So, having said that, the interesting point is rather, which people to meet and get to know. That's a starting point, I think.