UK imprint Whities present two new releases on their Blue series from upsammy & BFTT and E-Talking & Laksa, both out on the 26th of October.
Following the latest release of Giant Swan, the British label is back with two new records on their Blue series, featuring on Blue 03 the Dutch producer and Nous'klaer Audio affiliate upsammy and Leeds-based producer BFTT, both with two tracks. Blue 04 features the debut solo release of French producer E-Talking, and on the B-side, Laksa contributes with "It Feels Like I've Been Here Before" track, following his two releases on Ilian Tape "with this low slung tune that nods to 90's jungle and incorporates his trademark dusty breaks."
Listen to both of the releases at Whities Bandcamp.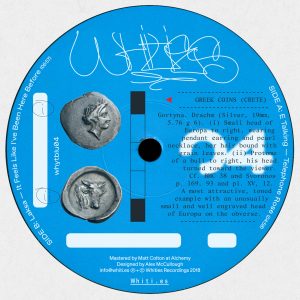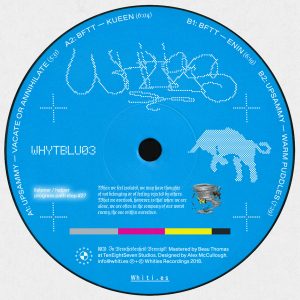 Tracklist
upsammy & BFTT – Blue 03
01. upsammy – Vacate Or Annihilate
02. BFTT – Kueen
03. BFTT – Enin
04. upsammy – Warm Puddles
E-Talking & Laksa – Blue 04
01. E-Talking – Telephone Rose 04:58
02. Laksa – It Feels Like I've Been Here Before