The Chilean producer Ricardo Villalobos is releasing his new EP Silent on Pressure Traxx, hitting the shelves on the 19th of November.
The renown artist Ricardo Villalobos returns to Pressure Traxx with a new record after his Arnorac EP on the label last year in collaboration with one of the label founders, Einzelkind. The 12″ two-track EP includes "Wispa" and "909 Track" showcasing his minimal signature sound on both of the cuts. Silent EP is the artist's second EP this year after appearing on Dekmantel 10 Years series with Afrobeat pioneer Tony Allen.
Listen to the clips at Decks.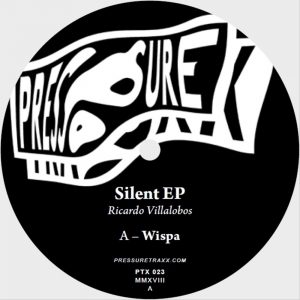 Tracklist
A. Wispa
B. 909 Track