Vakula's best-known album A Voyage To Arcturus is finally being released in digital format via Apollo Records on the 24th of August.
Ukrainian producer Mikhaylo Vityk better known as Vakula released his "neo-cult" album A Voyage To Arcturus back in 2014 via his own imprint Leleka. The album assembled a number of 14 musicians in the recording process, in the course of an hour and a half. It is inspired by David Lindsay's 1920 sci-fi novel of the same name, which includes philosophy, fantasy and science fiction in the theme of exploring the nature of good and evil and their relations. The album has a wide reach of music spectrum in itself, exploring different genres from experimental disco, psychedelic rock, ambient, dub and beyond. Being available only in physical format, Apollo Records, the ambient division of R&S, decided to re-release the album in digital format this August.
Listen to "New Sensations" from the album below.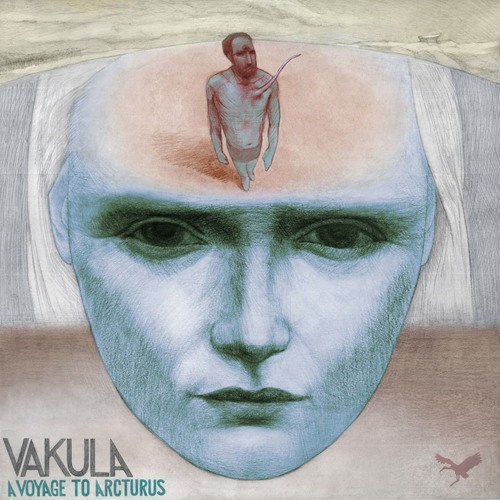 Tracklist
01.The Seance
02.19 Hours Prior To Arcturus
03.Maskull's First Day On Tormance
04.New Sensations
05.Joiwind
06.Oceaxe
07.Wombflesh Forest
08.Surtur's Sounds
09.Maskull's Keyhole
10.Liquid Opal
11.Matterplay
12.Haute
13.Sullenbode
14.Crystalman's Empire
15.Barey
16.Muspel