XL Recordings has presented their newest release by the Bristol-based artist Batu titled Rebuilt, due out on June 1st.
The independent British record label XL Recordings are known for the releases of successful albums from artists such as The Prodigy, Radiohead, Sigur Rós and many more, has announced the second signing for this week Batu after earlier this week announcing a new EP from Baba Stiltz. Rebuilt EP will be a four-track EP from Batu who has made a reputation for his bass-heavy music, and runs his own label Timedance based in Bristol. Batu AKA Omar McCutcheon regarding the release has stated that "Every track represents a different phase of experimentation and also different tempos, I wanted to push my processes further than I ever have done."
Listen to "Flash React" below.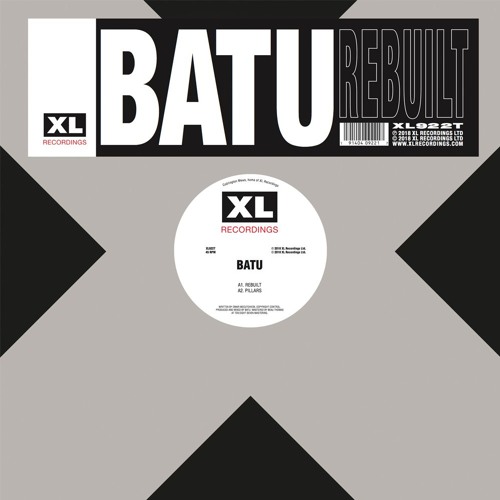 Tracklist
A1. Rebuilt
A2. Pillars
B1. Flash React
B2. Tuff Cookie