Trip (Трип) has marked a new compilation titled Don't Mess With Cupid, 'Cause Cupid Ain't Stupid, hitting the stores on July 20th.
The Russian imprint Trip (Трип) with boss Nina Kraviz, is marking the label's 20th release on the 20th of July, a compilation which features the founder of the label herself, as well as Richard D. James AKA Aphex Twin. The new release is the first time James has released music under the pseudonym Universal Indicator since mid '90ties. Don't Mess With Cupid, 'Cause Cupid Ain't Stupid also includes music from the Icelandic producers Bjarki, Biogen, Exos, and producer Marc Acardipane, also known as Pilldriver. Others participating in the new compilation are the Russian artists Nikita Zebelin, PTU, Roma Zuckerman, and Shadowax. The label's 20th release is a follow up of the previous compilations, after 2016's releases, Sleep Not Found and When I Was 14.
Listen to Shadowax's "I Want To Be A Stewardess" below.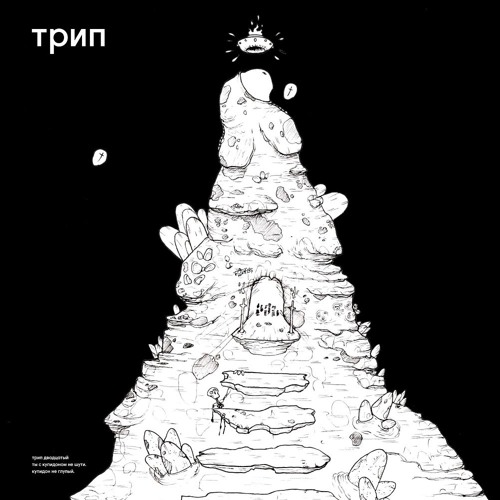 Tracklist
A1. Biogen – Hexagraphic
A2. PTU – Castor and Pollux
A3. Deka – Pearl (Nikita Zabelin Edit)
B1. Exos – Grasshunter
B2. Bjarki – 3-1 Tap Lush
C1. Marc Acardipane AKA Pilldriver – Pitch-Hiker
C2. Shadowax – I Want To Be A Stewardess
D1. Universal Indicator – 15 c7
D2. Roma Zuckerman – Zero
D3. Nina Kraviz – Opa