Steffi and Martyn are curating the next Air Texture compilation, expected on October 5th.
Found by James Healy, Air Texture releases 2xCD compilations, where a separate artist curates each disc. They draw influences from classic ambient compilations such are Pop Ambient series on Kompakt, Excursions In Ambience or various releases from Instinct Ambient. AIR006 teams Steffi and Martyn for the curation process, with "experimental ethos" as a theme, whereas the design features work of Sol Lewitt who is considered an "originator in defining revolutionary Conceptual Art." The release will include previously unreleased material of Answer Code Request, Stingray, KiNK, Shed, dBridge, Actress and many more.
Listen to "Pasiris" by Answer Code Request below.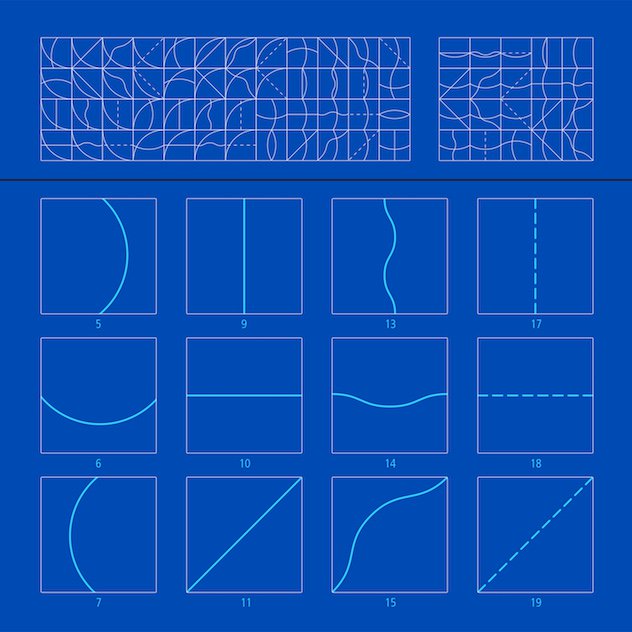 Tracklist
01. Synkro – Observatory
02. Appleblim – Unfound
03. V.I.V.E.K. – Sad Smile
04. Answer Code Request – Pasiris
05. Shed – Into Bleeps
06. dBridge & Lewis James – Verloren
07. Tracing Xircles – Kaieteur Falls
08. Samuel Pling – Bottomfeeder
09. Herron – Touching
10. Steffi – Between Form And Matter
11. Afik Naim – Louie's Beat
12. Mosca – Kidney Version
13. Stingray – Last Shift
14. Shed – When The Faces Went Down
15. Novocanemusic – Steelmill
16. Actress – Watercolour Challenge Part II
17. Mesak – Sauhu
18. FaltyDL – Going West
19. 214 – Shelby
20. As One – The Ladder
21. Total Science – Cowbell
22. Basic Soul Unit – Light Out
23. Barker – Terminal
24. Late Night Approach – The Naus Galaxy
25. Martyn – Moves
26. KiNK – Tal Atonal