Scuba has announced Sounds of SUB:STANCE, a vast compilation of unreleased and previously vinyl-only material due out on the 23rd of November via UK imprint Hotflush Recordings.
Five years after Scuba decided to end his seminal SUB:STANCE party at Berghain in 2013, he is bringing a 29-track compilation that represents the ethos of the events. Sounds of SUB:STANCE follows the ten-year anniversary series of releases including the reissue of Scuba's 2008 album, A Mutual Antipathy, and SUB:STANCE In Retrograde, an album compiled of unheard material made around the time of Rose's first two LPs, A Mutual Antipathy and Triangulation.
The new and last release of the series, Sounds of SUB:STANCE, features unheard music by the likes of Shackleton, Vex'd, Untold, TRG AKA Cosmin TRG and Scuba, as well as previously vinyl-only classics from Mala, Skream, Peverelist, Instra:mental and Matty G. "Sounds of SUB:STANCE is the soundtrack to an event concept that added considerable velocity and dynamics to the evolution of electronic music."
"We want to remind people who were there at the time, and who came to the parties. But more importantly for me is getting to people who missed the whole thing, either because they were too young or there were just into other stuff around then," Scuba says in a press release. "It's a really interesting musical period and quite singular in that it wasn't around for long and was very concentrated. But there was so much cool stuff to come out of it, and I hope people will dig deeper after checking out these releases."
Listen to the first two release of the series, A Mutual Antipathy: Revisited and SUB:STANCE In Retrograde, below.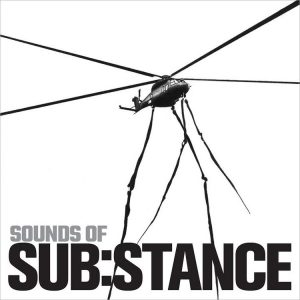 Tracklist
01. Mala – Eyez
02. Matty G – 50,0000 Watts
03. Vex'd – Titan Rain
04. 2nd II None – Waterfallz (Peverelist Remix)
05. Trevino – Derelict
06. Scuba – Ripchord
07. Skream – Ain't It Cold
08. Shakleton – Torn Skin
09. Toasty – Skinny
10. Appleblim – Darkest Red
11. Instra:mental – Vicodin
12. Scuba – Eject
13. TRG – Mercury Dub
14. Mala – Stand Against War
15. Search & Destroy – Wavescape (Vex'd Remix)
16. Addison Groove – Forgiven
17. Sepalcure – Feeling That I know So Well
18. Boddika – Syn Chron
19. Roska – Schmuck
20. Trevino – Tracer
21. Untold – Winding Shott
22. Shackleton – Live Dawn (Version)
23. Vex'd vs Search & Destroy – End Of Line
24. Matty G – The 808 Bass
25. Jon Convex – Pop That P
26. Untold – Rainbow Dell
27. TRG – Make Everything Alright
28. John Osbourn – All Night Long
29. Search & Destroy – Blue Mantra