Sangoma Records presents David Mostoller AKA Kabayun latest album, titled Noctis Labyrinthus, landing on March 9th, 2018.
The new album Noctis Labyrinthus, named evidently after a region on Mars, marks the US artist's second album release. Enthusiastic to "create an environment that stimulates the listener to release themselves from the trials of everyday life and confront their challenges through the trance dance experience," the psytrance artist put a huge effort on creating a ten track album that will enhance and change your day to day routine. Gearing the album up with many diverse elements, Mostoller included Kabayun remixes of Parvati label artists, Farebi Jalebi, and Vertical, a fresh and rare track with Ajja and Gaspard's project, Yab Yum, and a good amount of Greek specialities with Ingrained Instincts, Antonymous, and Witchcraft. Moreover, The Philadelphian producer did not forget to add a flavour of North American psychedelic vibes to the album with producers such as Delytic, Ninesense, and Virtual Light.
Listen to the album preview below.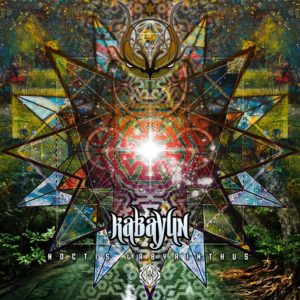 Tracklist
01. Farebi Jalebi – Simple Minds (Kabayun Remix)
02. Antonymous & Kabayun – Clusters and Constellations
03. Cosinus & Kabayun – Into Static
04. Witchcraft & Kabayun – Touch the Ancient Spirit
05. Anthill & Kabayun – Thermal Pulse
06. Vertical – Shepherd (Kabayun Remix)
07. Delytic & Kabayun – Molecular Clouds
08. Yab Yum & Kabayun – Temporal Shift
09. Ingrained Instincts & Kabayun – Unknown Origin
10. Ninesense, Virtual Light & Kabayun – Acid Zoo