Rhythm Büro has presented Cyspe AKA Robin Koek's latest EP, titled After This World, hitting the stores on March 2nd, 2018.
One half of the Artefakt Dutch techno pair, Koek, has marked Rhythm Büro's first full EP release coming from a solo artist. The four-tracker is a follow-up success of a previous EP released by Cyspe, Amnesia, released back in 2014 via own label, Insula. Playing for Rhythm Büro parties time after time both as Cyspe and Artefakt, the release came as a natural step. The first track of the EP "Nexus" unlocks with a vigorous atmospheric flow, while the second track, "Mindscape," shifts into a gentler ambient direction. The B side provides two cuts of an excellent example of dreamy echoes combined with deep grooves.
Listen to the samples below.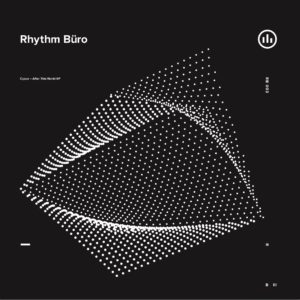 Tracklist
A1. Nexus
A2. Mindscape
B1. Earwitness
B2. After This World