The Brooklyn-based producer Max Ravitz returns to his Patricia alias to drop a new EP titled Free Lunch, out via Nona Records on August 30th.
The forthcoming Free Lunch EP will feature 5 tracks under Ravitz's most remarkable alias Patricia besides his work in groups such as Inhalants, Pulpo, Masks and Black Mold. It follows his last release, a 3xLP record titled Several Shades of the Same Color out via Ghostly International sister label Spectral Sound last year. It is notable that the artist continued to work on the same realms as on his previous aforementioned release by delivering energetic electro and acid tracks and also layered synth melodies and syncopated bass.
Listen to "Consumer Recreation Services" below.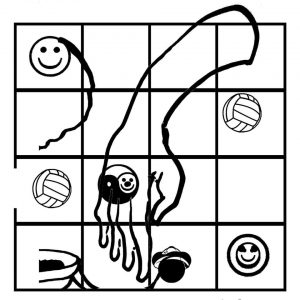 Tracklist
01. Your Battery Is Leaking
02. Consumer Recreation Services
03. Placeholder
04. Early Stages Of Something
05. Winnipeg