The Berlin-based producer Objekt has announced his second album Cocoon Crush via PAN, out on the 9th of November.
Following his 2014 album Flatland, TJ Hertz AKA Objekt is back with another album on the Berlin-based label PAN. Written between 2014 and 2018 in Berlin and on the road, Cocoon Crush once again sees the producer jettisoning the functional requirements of the dancefloor. Marking a further evolution from the youthful exuberance of Flatland, Cocoon Crush explores a more introspective side, with themes of human interaction resonating throughout the record as it ruminates on a spectrum of complex moods rooted in 4 years of sometimes turbulent personal experience.
As the artist tells, "Flatland started life as a collection of disparate sketches that needed to be united by an overarching concept, Cocoon Crush is more purpose-built, and somehow this time it's the LP itself that feels like the red thread running through an eventful four years of my life."
Listen to "Secret Snake" below.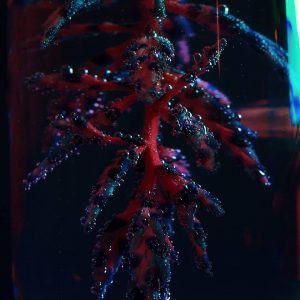 Tracklist
01. Lost And Found (Lost Mix)
02. Dazzle Anew
03. 35
04. Nervous Silk
05. Deadlock
06. Rest Yr Troubles Over Me
07. Silica
08. Runaway
09. Secret Snake
10. Another Knot
11. Lost and Found (Found Mix)