Luke Slater, best known under his Planetary Assault Systems moniker, announces the release of his second LP as L.B. Dub Corp, titled Side Effects, on own imprint Mote-Evolver, due out on 19th of May.
The forthcoming album will have vinyl and digital release, and it is Slater's second album under the alias L.B. Dub Corp, the first one being 2013's Unknown Origin released via Ostgut Ton. The artist's last album was with his over 20-year-old moniker Planetary Assault Systems in 2016, titled Arc Angel. Tracks on Side Effects were written over the last year while Slater was on the road, and will also have a separate white-label vinyl release.
Listen to "Reel One" below.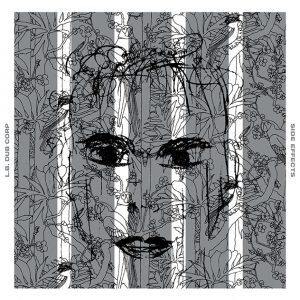 Tracklist
Digital:
01. Reel One
02. Night Time Hawk
03. Edge 7
04. IELBEE
05. Float When You Can
06. Bass Machine
07. Forever In A Day
08. LBEES Jam
09. See The Light
10. We Are Going Home
11. Calling The Spirit
Vinyl:
01. Reel One
02. Night Time Hawk
03. Edge 7
04. IELBEE
05. Float When You Can
06. Bass Machine
07. Forever In A Day
08. LBEES Jam
White Label Vinyl:
01. See The Light
02. We Are Going Home
03. Calling The Spirit