Chicago-based label Kranky is releasing Forma's fourth album Semblance on the 19th of July.
Brooklyn band Forma is active on the electronic music scene since 2011 when they released their debut album on Spectrum Spools. Since then they released another album on John Elliott's imprint, Cool Haptics EP on The Bunker New York, and two years ago they had their debut on Kranky with Physicalist LP. The trio that is known to produce extended improvisational journeys, draw influences from different scenes such as techno, ambient, noise and synthwave. Their upcoming album Semblance is going to be released by Kranky, marking the second collaboration between the imprint and artists.
Listen to "Three-Two" below.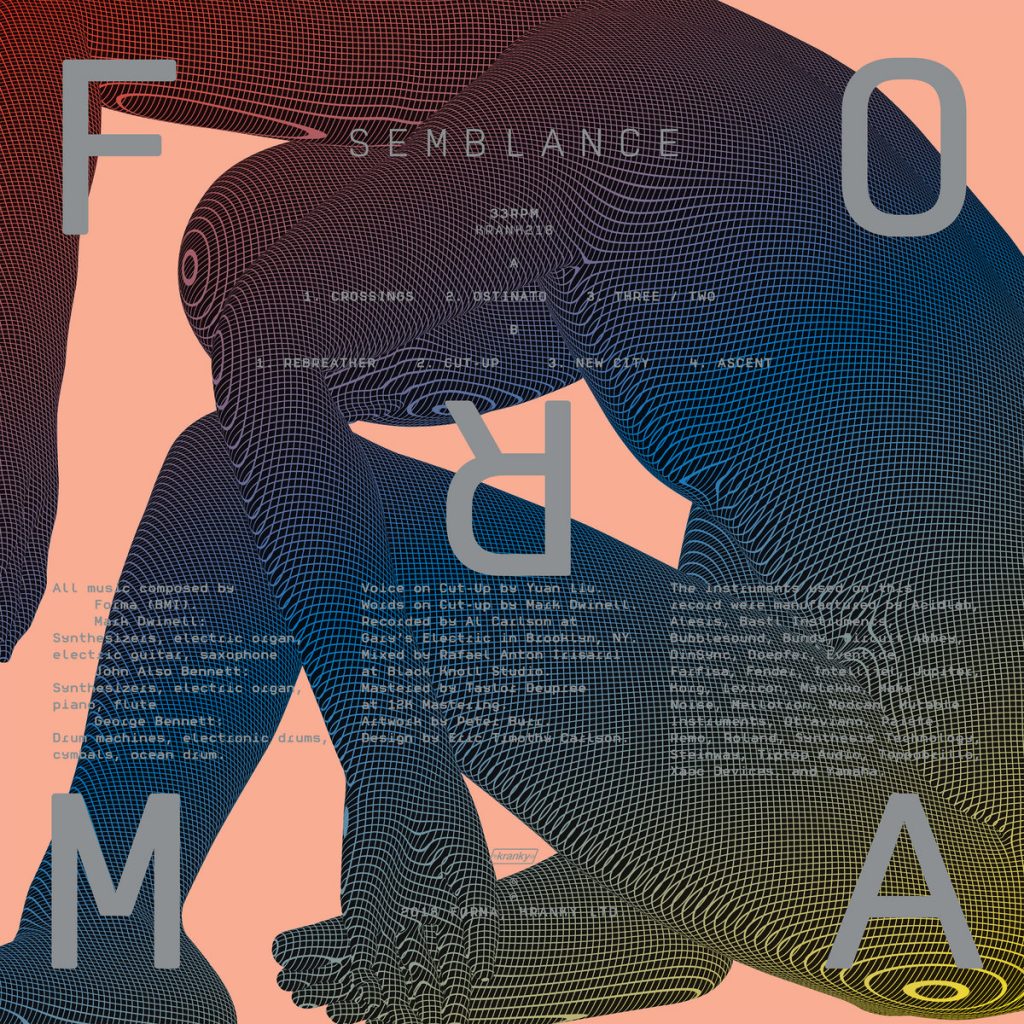 Tracklist
01. Crossings
02. Ostinato
03. Three-Two
04. Rebreather
05. Cut-Up
06. New City
07. Ascent