Erased Tapes announces London-based producer Ryan Lee West aka Rival Consoles' new album, Persona, out on 13th of April.
Recorded at Ryan Lee West's studio in south-east London, Persona, with its title inspired by Ingmar Bergman's film of the same name "is an exploration of the persona." A great depth of emotion, an influence from fellow Erased Tapes' artist Nils Frahm's work and aim of replicating colour collage with sound can be heard throughout the album. The dynamic production process blends analogue-heavy synthesizers, acoustic and electric instruments.
"My music is generally inward looking. I like finding something about the self within music, that doesn't have to be specific but maybe asks something or reveals something. This record is a continuation on the self through electronic sounds."
Ryan Lee West is remarkable for making synthesizer sound human and atmospheric. His last full-length album Howl released in 2015 saw West strive towards finding a more signature sound and balance between music for home listening and larger spaces.
Listen to "Unfolding" below.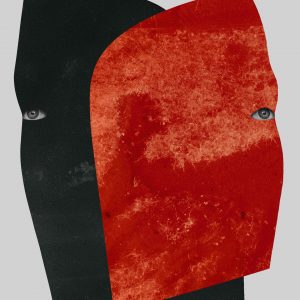 Tracklist
01. Unfolding
02. Persona
03. Memory Arc
04. Phantom Grip
05. Be Kind
06. I Think So
07. Sun's Abandon
08. Dreamer's Wake
09. Untravel
10. Rest
11. Hidden
12. Fragment