Cosmo Rhythmatic has presented the latest collaborative EP from Vainio and Franck Vigroux titled Ignis, available digitally and on vinyl from June 29th.
The new six-track EP is a follow-up output of the 2015's album Peau Froide, Léger Soleil released by Vainio and Vigroux. The release is a collection of both studio recordings and live performances, materials gathered from a six-year period by the two artists.
The Finnish artist Vainio died last year at the age of 53, the new Ignis EP being the first release after his death with his collaboration with Franck Vigroux, considered as a contrast of the previous album Peau Froide, Léger Soleil, by including "more spacious tracks and somber drones, driven by a never-resolved tension that infects every bit of sound."
Listen to "Luxure" below.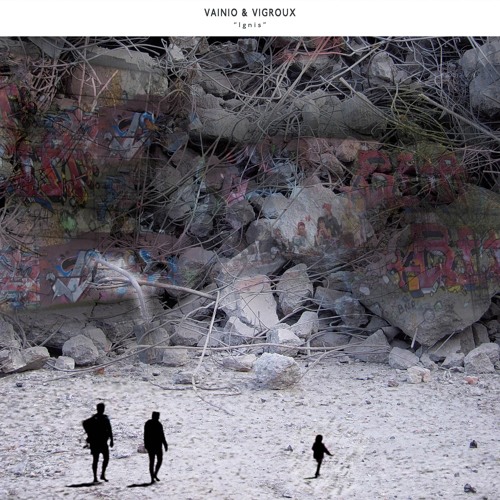 Tracklist
A1. Brume
A2. Ne TeRetourne Pas
A3. Luxure
B1. UnPeu Après Le Soleil
B2. Luceat Lux
B3. Feux