Clark is debuting on his new imprint Throttle Records with E.C.S.T. T.R.A.X., a two-track EP available on the 21st of September.
British producer Clark is known for his distinct mashup of music genres in his productions, most of which were released by iconic imprint Warp Records. His upcoming EP E.C.S.T. T.R.A.X. marks Throttle Records' first record and for the tracks in the release, the artist has connected dots between two avant-garde genres in music—rave and music concrète. The press release states that with a release "fully fired up, within the abstract, effervescent, yet psychedelic electronic sound makes it clear that Throttle Records is a sure-fire one to watch."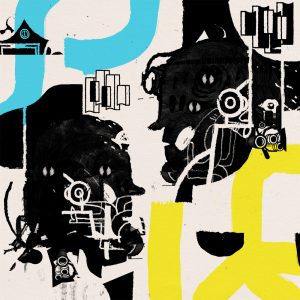 Tracklist
01. Harpsichord E.C.S.T.
02. Piano E.C.S.T.