Blawan AKA Jamie Roberts has announced debut album titled Wet Will Always Dry, on behalf of his own imprint Ternesc, landing on June 18th.
Even though the UK producer marks his very first album release this summer, his production accomplishments in electronics have been quite a few, releasing singles and EPs since 2010. Roberts throughout his career has been outputting under more than three different pseudonyms but generally choosing his utmost eminent one, Blawan, releasing 2017 EP Nutrition, followed by his first and newest album this June, Wet Will Always Dry. Despite of giving his touch of music expertise on the eight-tracker, the producer added his voice in some of the tracks, leaving the album to be fairly extraordinary in its own way.
Listen to album track "North," below.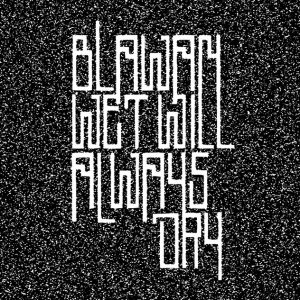 Tracklist 
01. Klade
02. Careless
03. Tasser
04. Vented
05. North
06. Stell
07. Kalosi
08. Nims