The New York City-based producer Anthony Naples has released his latest album, Take Me With You, via Good Morning Tapes.
The new full-length by Anthony Naples follows this year's OTT / ZTL 12″ and is the artist's second album after 2015's Body Pill, released on Four Tet's label Text Records. Take Me With You was initially conceived as a DJ mixtape "dedicated to friends and the time spent with them in the morning hours after the parties over (or beginning), it quickly morphed into a soft focused meditation on all things warm and intangible." The new ambient, house and dub-leaning album is out now in physical cassette version and digitally.
Listen to Take Me With You at Good Morning Tapes Bandcamp.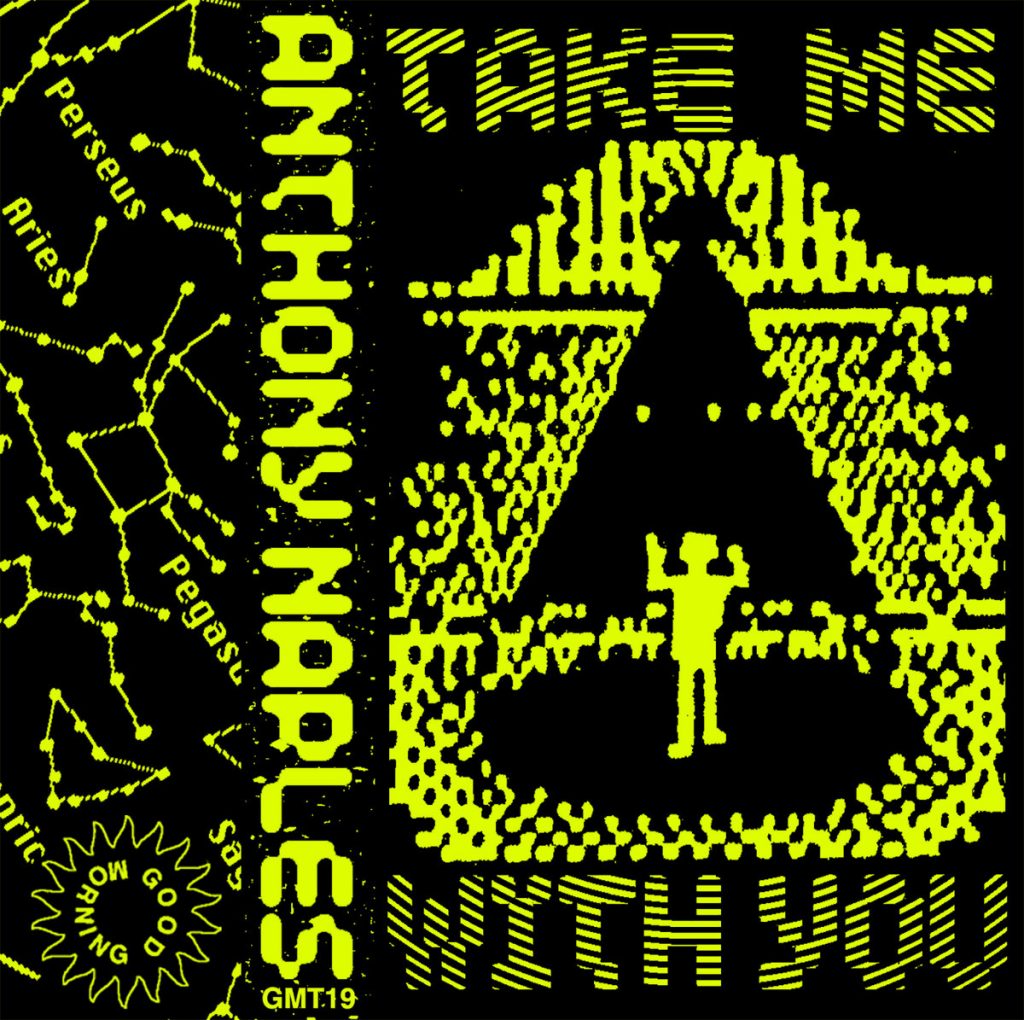 Tracklist
01. Alto
02. Goodness
03. Drifter
04. Spiral
05. Tango
06. 365
07. Shredder
08. El Portal Pt. II
09. Love Loop To Fade
10. Worldwide
11. Things Will Never B Tha Same
12. Take Me With You