Alva Noto AKA Carsten Nicolai is putting out his latest LP, UNIEQAV, via his own imprint Noton, landing on March 16.
UNIEQAV comes after the producer's recently improvised album, Glass, a collaborative LP landing soon, recorded just last month with Japanese artist Ryuichi Sakamoto. Noto completed his trilogy after seven years since the previous release of the so-called UNI series, this time releasing the long-awaited 12 track LP, UNIEQAV. The German artist started the UNI trilogy back in 2008, by first releasing Unitxt, and second Univrs, in 2011, on behalf of Raster-Noton label. The artist described his new LP as "sonically representing an underwater dive", this time tracks carrying more rhythmic and dancefloor-oriented sounds, giving listeners a slightly different vibe than his latest output.
Alva Noto started the New Year with a good stash of materials, releasing his Live 2002 with Mika Vainio and Ryoji Ikeda, the Glass LP with Ryuichi Sakamoto, and lastly completing his UNI trilogy with the new album coming out his way, UNIEQAV, which will be available on vinyl, CD and digital formats.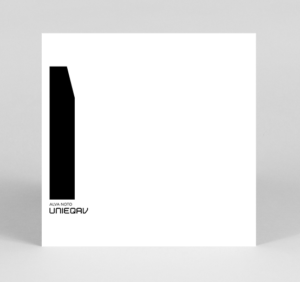 Tracklist
01. Uni Sub
02. Uni Mia
03. Uni Version
04. Uni Clip
05. Uni Normal
06. Uni Mic A
07. Uni Blue
08. Uni Mic B
09. Uni Dna
10. Uni Edit
11. Uni Tra
12. Uni Chord