Ostgut Ton sublabel A-TON is releasing mid-90s material from the UK techno veteran Luke Slater's The 7th Plain project, Chronicles II and Chronicles III, as well as a special edition vinyl boxset, coming out on the 14th of December.
A-TON launched back in 2016 with The 7th Plain's Chronicles I, establishing itself as a platform for archive, ambient and art-related releases. This first eight-track compilation was split between classics from the albums My Yellow Wise Rug and The 4 Cornered Room on the one hand and previously unreleased tracks on the other, with the goal of providing a different, remastered framework for Slater's work from the past.
Like its predecessor, Chronicles II is divided between previously released material from the aforementioned albums, as well as four unreleased classics such as "Silver Shinhook," "Wand Star," "I Think I Think Too Much" and "JDC." In contrast, Chronicles III is made up solely of music from the General Production Recordings label catalogue and stylistically skews less toward percussive techno-funk and more toward free-form broken rhythms.
The vinyl boxset of 6×12″ LP, which includes Chronicles I – III, is also accompanied by an essay from Joe Muggs. All releases are available individually on CD, 2xLP and for the first time in digital formats.
The releases are available separately and as a boxset at A-TON Bandcamp.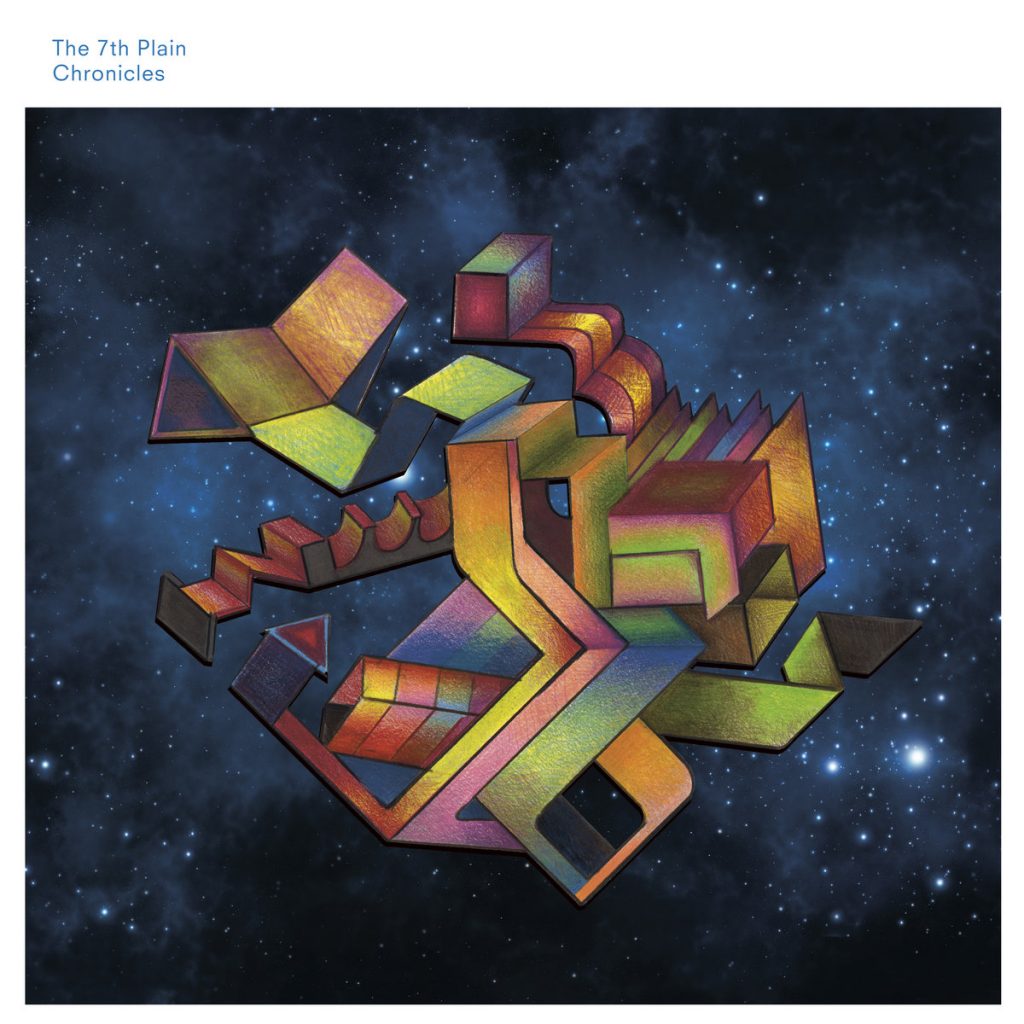 Tracklist
1. Boundaries
2. Extra (7th Plain Remix)
3. Grace
4. Surface Bound
5. The Super 8
6. T Funk States
7. Slip 7 Sideways
8. Chords Are Dirty
9. Silver Shinhook
10. Astra Naut-E
11. Wand Star
12. Convex
13. I Think I Think Too Much
14. JDC
15. To Be Surreal
16. The Big Field
17. Time Melts
18. Reality Of Space
19. Excalibur's Radar
20. Millentum
21. Lost
22. Think City
23. Shades Amaze
24. Seeing Sense