Mike Paradinas AKA µ-Ziq's album Challenge Me Foolish, considered as the producer's "lost album," is coming out via Planet Mu, on April 13th, 2018.
Releasing Aberystwyth Marine album in 2016, the British producer marks his second appearance on his own imprint Planet Mu in the past two years, releasing the so entitled "lost album," Challenge Me Foolish, available on double vinyl, CD and digital formats. The new LP contains material recorded almost two decades ago, around the time of Royal Astronomy album release in 1999. Challenge Me Foolish is said to arise from the artist's era that's "worth re-exploring," featuring Japanese vocalist Kazumi in five of his tracks. The 14-tracker has an ear for an unusual sense of the old and new, with a slight taste of darkness but still finding its way to provide melodic, gentle vibes.
Listen to "Inclement" below.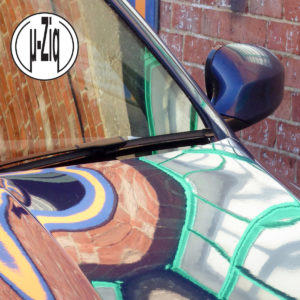 Tracklist
01. Inclement
02. Undone
03. Challenge Me Foolish feat. Kazumi
04. Bassbins
05. Robin Hood Gate
06. Perhaps
07. Durian feat. Kazumi
08. Ceiling
09. Lexicon feat. Kazumi
10. Perfame
11. Playbox
12. Sad Inlay feat. Kazumi
13. Peek Freans
14. DoDaDu feat. Kazumi