It is always hard for music fans to cope with losing a person who has dedicated their lives to making the music that has inspired so many to follow suit. It wasn't taken lightly when legends like David Bowie and Michael Jackson passed away, in fact, millions of fans mourned their death like losing a family member even if they'd never met them in real life. Artists who have a significant impact will also have a lot of meaning in people's lives. Peter Kuhlmann better known as Pete Namlook ("Namlook" is his name pronounced backward) is just such a figure in the ambient and electronic music scene and will be missed dearly by those who listened to his music for over 20 years. The artist passed away in November 2012 at the age of 51.
Pete Namlook had been involved in music production since the mid to late eighties and would establish his very own label called FAX in 1992. Originally intended for the release of his material, the label gained notoriety for being a no-nonsense imprint which puts out releases of the highest quality. His industrious work ethic coupled with his brave tendencies to venture into unknown areas of electronic music would plant the seed for a very successful career spanning over two decades with dozens of releases and collaborations with the biggest names in the electronic music scene.
The full name of the label is FAX +49-69/450464 which Namlook founded in Frankfurt, where the artist was also based at the time. His beginnings in the music industry were quite humble and modest according to the artist who says: "Everything developed very logically, I took one step after the other and reacted according to the results. First of all was my strong will to make a living through music. This came to me after I learned to play the guitar and experienced that to make music is an ambivalent thing. You play something and the instrument responds with sound. And from the very beginning, I was interested in a breed of music which is now called 'Ambient.'"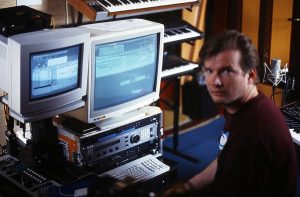 When asked about his experiences with ambient music and his opinion on what it means the artist says: "I'm sorry to put 'Ambient' in quotation marks all the time, but for me in 'Ambient' music, everything is possible, and the word 'Ambient' does not match all the musical possibilities we have within the music we do nowadays."
Besides ambient, Namlook also delved into Trance music as well, which eventually resulted in the creation of 4Voice with Maik Maurice, a project with multiple instalments in the first few years of the label. The project was an inspiration for a lot of German artists who would go on to produce Trance themselves. Instead of continuing to pioneer the genre, Namlook decided to abandon the project and continue the search for evermore distinct and unique sounds. Namlook was also well-known for his successful collaborations with Tetsu Inoue as 2350 Broadway and Shades Of Orion, From Within with Richie Hawtin, Koolfang with Move D, The Fires Of Ork with Geir Jenssen (alias Biosphere), Datacide with Uwe Schmidt, Psychonavigation with Bill Laswell, and The Dark Side Of The Moog with Klaus Schulze.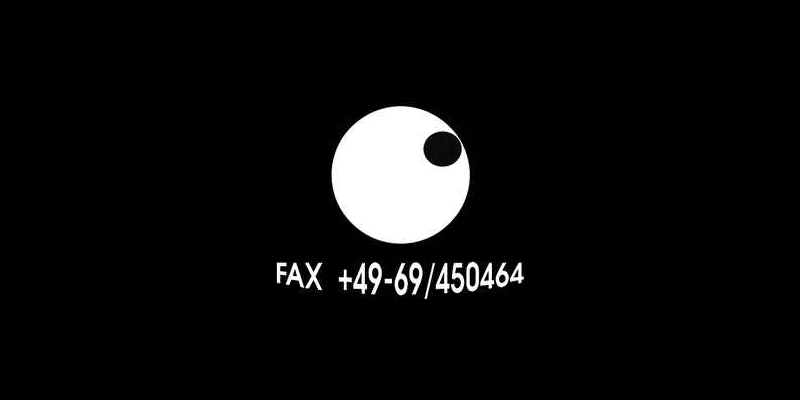 After the label was founded, its sublabels World, Yesterday & Tomorrow, and Rather Interesting run by Uwe Schmidt (alias Atom™) were created for other types of styles by different artists. Pete Namlook would distinguish his recordings from those of others through the catalogue numbers which would begin with either PK (for Peter Kuhlmann), PS (for Peter's Sublabel), and PW (for Peter's World label). The PK releases were features by Pete Namlook, either solo or in collaboration with other artists, PS for material by other artists, and PW were releases of international artists spanning the globe more or less. Yesterday & Tomorrow was a sublabel dedicated to ambient and classical fusion while Ambient World was set with the purpose of reissuing out of print FAX releases, particularly those from the 1990s.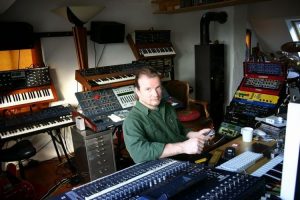 The releases coming out of FAX were mainly limited to editions of 500 to 3000 copies, no more or less. On the main label, the artists who released material over the years include Klaus Schulze, Atom Heart, David Moufang (alias Move D), Ludwig Rehberg, Hubertus Held, Andre Fischer, Dr. Atmo, Lorenzo Montanà, and Pete Namlook's solo and collaborative materials, among many others. The World sublabel has artists from around the world contributing to a rich and diverse sound. Among the dozens of artists are the likes of Bill Laswell, Richie Hawtin, Geir Jenssen, Jochem Paap (alias Speedy J), Steve Stoll, Mixmaster Morris, Burhan Öçal, and Tetsu Inoue. On the other hand, Rather Interesting was primarily focused on Uwe Schmidt's solo and collaborative projects.
FAX has been a long-standing staple in ambient and electronic music for over twenty years with a legacy shared by some of the most renowned names in the scene. The history of the label ends somewhat poetically with its creator Pete Namlook after his passing in 2012. Fans and those who knew him will remember his accomplishments and work in music which has revolutionised ambient and electronic music forever and for the better.