A skateboard, a few protections, and a lot of nostalgia, Geoffrey Wright, well-known as Presha in the drum and bass scene, rides down to Volkspark Friedrichshain in Berlin. In the skatepark, he slides on the bowl's rails and overcomes the tension born from some past injuries. In New Zealand, he belonged to the first generation of skateboarders, before the upsurge of the kick-flips, seen as "circus tricks" by the veterans back then. In Manukau City, in 1984, he was riding on a self-built ramp, standing in the garden of a friend's house, before doing some late-night downhill sessions, roaring from the speed and freedom. It was "the good old time," when skateboarding wasn't an Olympic sport, but a way of living for a certain marginalized youth, part of the street culture. All the tricks needed to be invented, beer in hand, with punk or rap music in the background. Wright remembers: "Tuakau, the town where I grew up, was very gang dominated and there was a lot of violence. I was hanging out with the wrong people until I discovered skateboarding: it gave me a new family, who lit up my dark environment."
On the negative side, like many skateboarders, Wright was trapped in the street world. The "asphalt path" often doesn't lead to a constructive professional life, unless the tough decision to take some distance is at one point taken. After some years, he finally found the strength to do it, at least temporarily, to build the foundations of his adult life. It caused some damage: "Nothing competes to the adrenaline and the consuming feeling that you get out of skateboarding. When I took a break from it, I didn't know what to do with myself because nothing was matching the sensation. Determined, I quickly found some jobs but got in trouble with substance abuse. I also became an alcoholic," he confesses, before adding: "Skateboarders today don't realize how crazy skateboarding was in the eighties. We were marginalized, which built my character as an outcast kind of person. The deviance with the substances was a logical follow-up for people like me, in search of a certain intensity and vibration."
In the skateboarding culture, rap, metal and punk music were merging without any social rupture, as part of a broader urban music family. It's not uncommon that the skateboarders, constantly immersed in the sound, were ending up in rap or rock bands, often created in the parents' garage. Wright belonged to a metal band for a while, as the lead singer, which made itself a name as Anigma when, in 1989, in Auckland, it played the support slot of Metallica's first tour in New Zealand.
Wright opened himself to new music genres while getting a job as a seller in Sounds record shop. In 1985, the first compact disc found its way into the shop, a memorable moment for Wright: "The very first CD was Dire Straits' Brothers in Arms. It was a piece of history, and people were looking at it as if it would never catch on." It was one of the first albums recorded on a digital tape machine, issued from lead singer Knopfler's will to give his audience a better sound quality. It marked a new technology-driven era, which ultimately led to the upsurge of new electronic music genres.
Wright was at the forefront to discover them. He got in touch with house music in particular thanks to a DJ, Roger Perry, who was regularly visiting the record shop. They became friends and shared a flat together. This was how Wright became a DJ. After some club experiences soaking up Perry's skills in the DJ booth in New Zealand, Wright traveled to England from 1989 to 1992, during the upsurge of grunge music.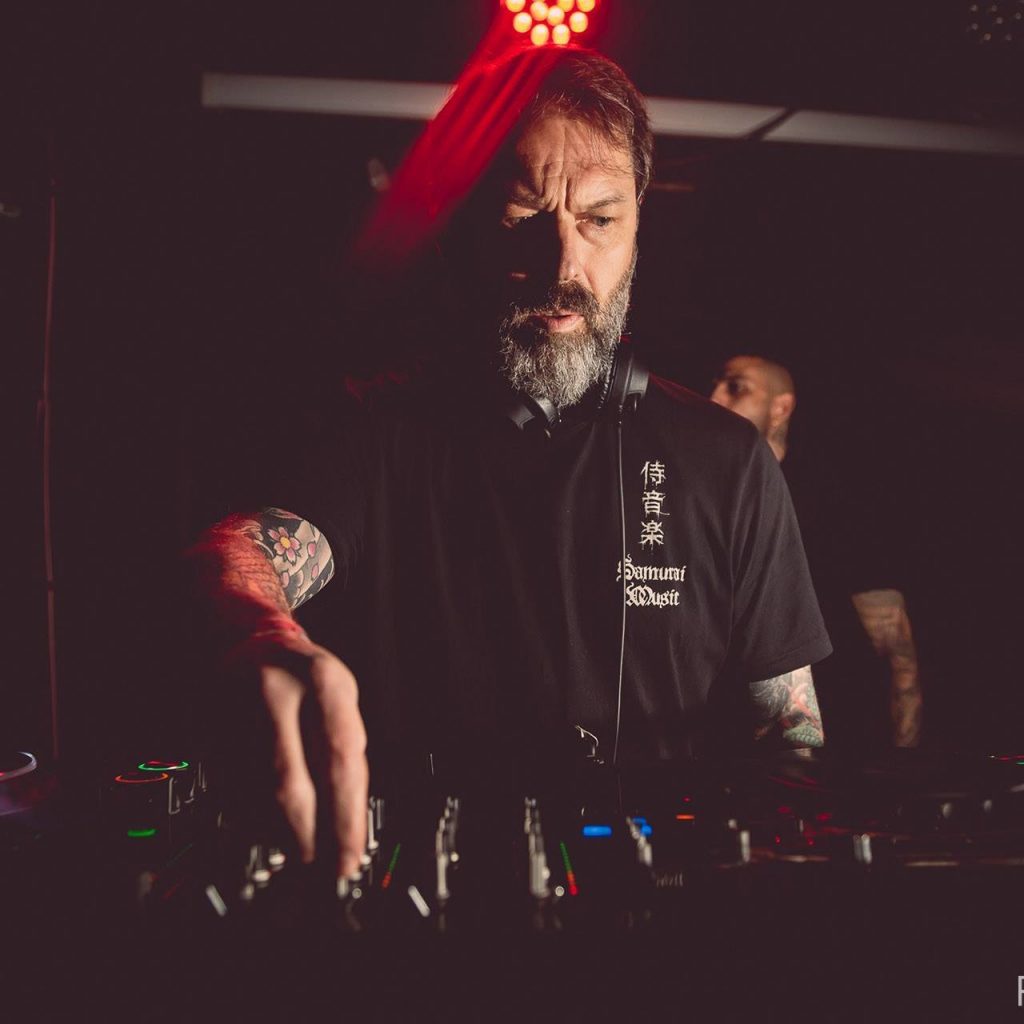 Wright discovered the rave parties at that moment; he smiles: "We were rock kids that used to go out and party for the whole weekend and the only places that were open all night long in London were Raves. I was one of these long hair guys with tattoos and a biker jacket, discovering acid house parties: we were going there because there was no other place to go, but it was fascinating for me."
As a DJ, Wright perfected his skills as a selector first and foremost in metal music, having found a residency in a big club in London, Astoria, which was organising a metal night every Friday. He remembers: "I think I met a DJ over there, who I became friends with, and he invited me to join, knowing that I had some background in this style of music. I was playing heavy metal, rock, at a moment when both genres were big. There were neither turntables nor CDJs with pitch control at that time. They were just stacks of old-style CD players going into a basic mixer, but that kind of started my passion for DJing for a crowd."
Wright also played metal in the notorious Cathouse rock venue in Hollywood, as well as back in his hometown in New Zealand, in a bar that he ran for one year. A love story made him move to another town, Christchurch, where he found a job in another record shop, Echo Records. His role in the shop importantly impacted his path: "I was working there and somehow I became the buyer of all the electronic music. We were importing hip-hop from America and rave records from the UK: the early Jungle music…"
Through this activity, Wright grew a network of friends and DJs, and thanks to them, eventually learned how to use the turntables. He crafted his skills by playing rap, house and funk in a bar named Espresso 124, and in the DJ booth, he started to drop some jungle music in the middle of his sets. Later, he organized a monthly drum and bass venue; it's through the energy felt by the audience on those specific nights that Wright completely fell in love with the music genre.
Then, during the thirty following years, he developed it in every single link of the artistic chain. He grew his role as a promoter of drum and bass nights and became the main distributor and seller of the genre in his country. As a DJ, outside of his numerous residencies, he diffused the sound in a multitude of emblematic venues and festivals, on every continent. He launched one of the first internet radio shows entirely dedicated to drum and bass music and ran a few others. He dabbled in journalism, once interviewing Goldie for the defunct Pavement magazine. He provided expertise in other record stores, including one that he owned.
On the side of the labels, he co-founded Subtronix in 2001, to promote the local drum and bass artists, such as Bulletproof, then Samurai Music in 2007, more international, with a name symbolizing his final battle against alcohol. "This year, Samurai Music celebrates its 15-year anniversary, and it is also 15 years that I have been sober," he mentions proudly. With his numerous collaborators, he crafted the 170 BPM language also through a myriad of sub-labels: Samurai Red Seal in 2009, Samurai Horo in 2011, which became Horo in 2016, and Shiro in 2015. He co-founded The Grey Area with Sam KDC and ASC in 2015. In the same year, he started to produce with Sam KDC under the alias DiNT, exorcising the pain in The Black Drug EP, and most recently, had his first solo project with RATS in 2021.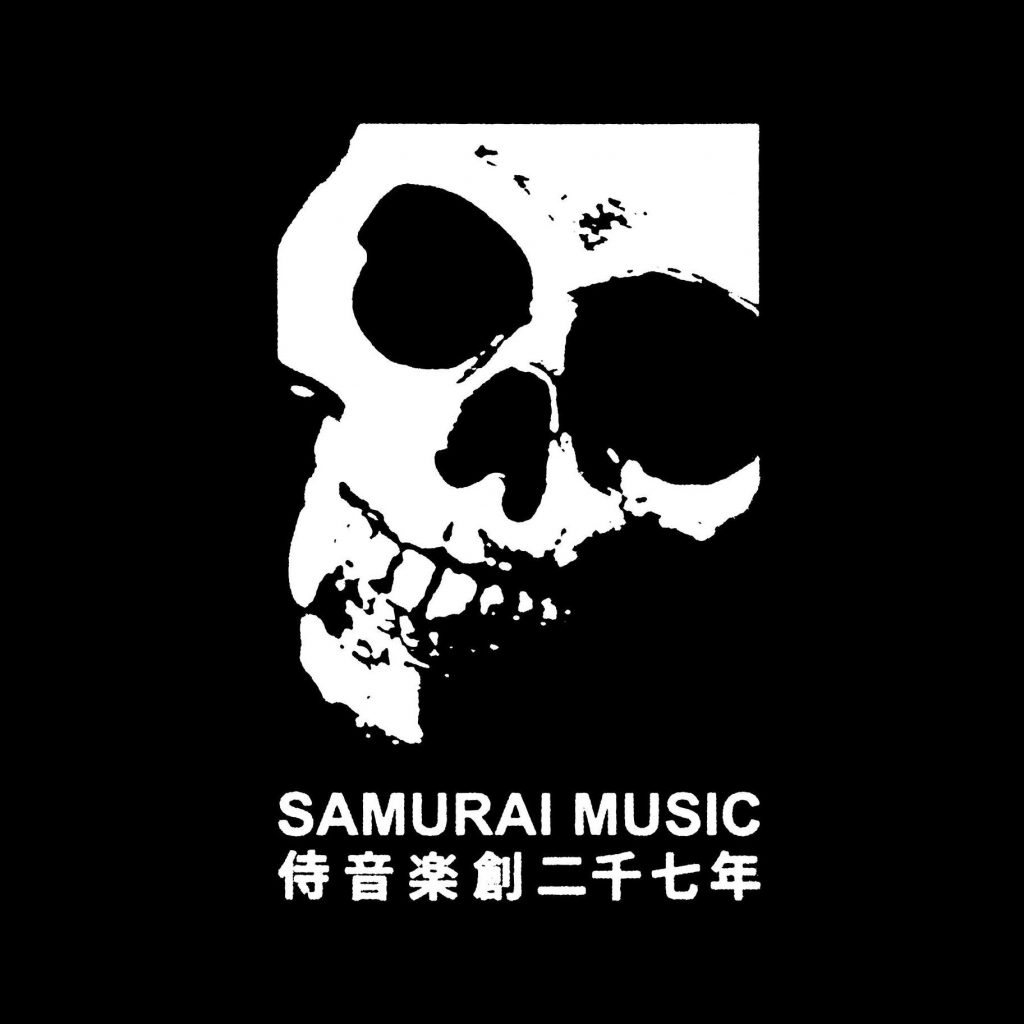 Thirty years in a time-lapse shows that "the good old Wright" personifies the drum and bass culture as a "paterfamilias," making him the perfect consultant to open the door of the musical movement. At this stage of the conversation, after having covered a big portion of his life, it was time for us to request his point of view on the drum and bass world, which emerged in the UK in the early 1990s.
First things first: we challenged him to draw a definition of the drum and bass music, to which he answered: "I would say that this is firstly a tempo—170/185—used as a rhythmic skeleton for the drums and the bass in various different formations and combinations, to then use audio brushes to paint moods around. It can be any mood you want it to be, across the whole human spectrum. The various moods these touches create have become the way of defining the different subgenres of this music." Then, he identified some of these subgenres: "For me, there is mainly the old-school, the mainstream, and the liquid drum and bass. The mainstream genre is a blending between Neurofunk and Jump-up, the latter being the most represented now. The liquid genre is kind of jazzy and funky, represented by artists such as Calibre. There is also a deeper drum and bass; from what we do with my labels through to the Tech step. Tech step was a term from 1996-1998, linked to labels such as No U Turn and Emotif, as well as artists like Ed Rush and Trace. Most of what we do is heavily influenced by what those guys were making and the kind of music that Photek and Source Direct were doing."
Wright has always been considering that both Photek and Source Direct were game-changers for the drum and bass culture, but not only them: "Digital and Amit, with their half step beat structure and how they put the kicks together, also have become the kind of blueprint for a lot of today's producers. Another person who has been very influential in the development of the sound is Loxy. You also can't deny also the influence of dBridge, Instra:mental, and ASC from their Autonomic years. Drum and bass was getting to the point where it was going so fast and was way too full: the artists from Autonomic went the complete opposite way, by pulling everything down, replacing the angry pads with their own more atmospheric approach, and focusing more on the kicks, which was not being done at that time. Those were important years of development, which created a lot of what is heard today."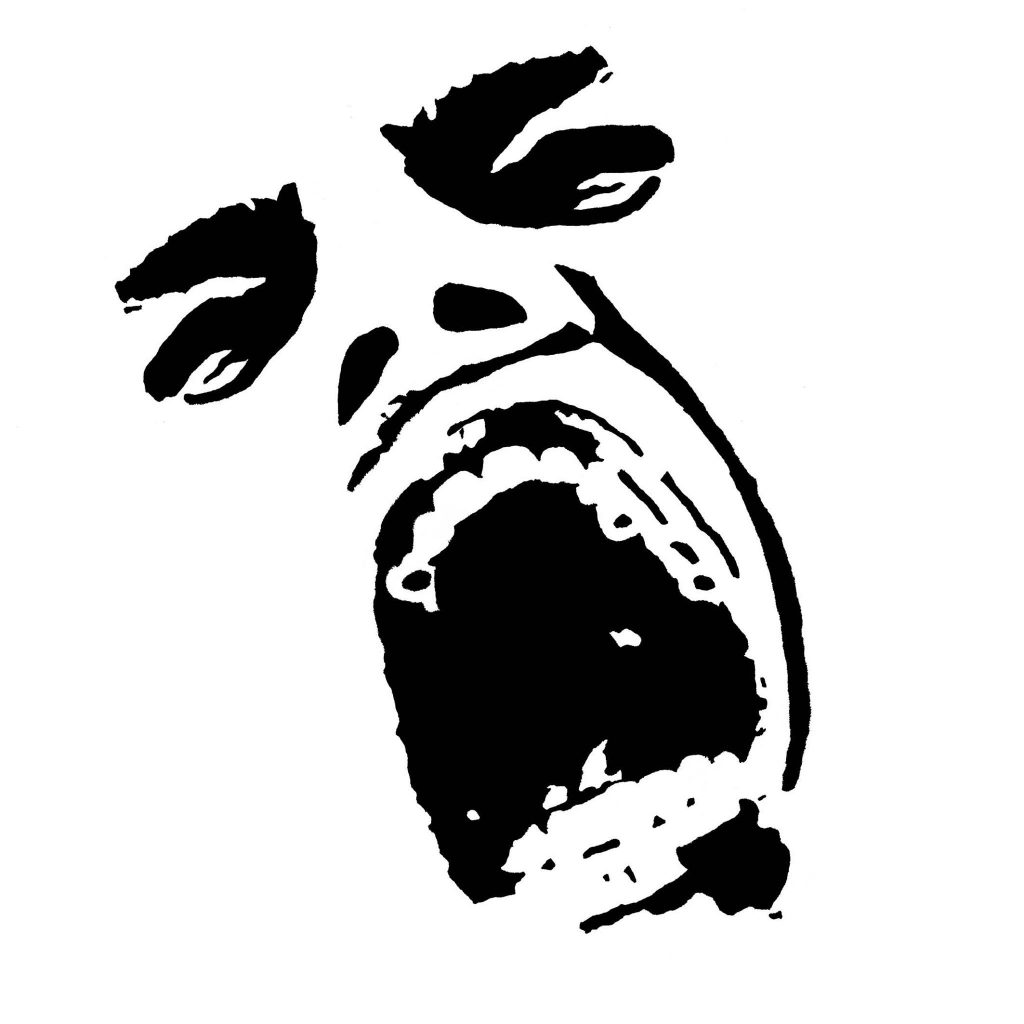 We also asked Wright to come back to the distinction between jungle music and drum and bass: "Both names represent the same sound for me and always have been. The name "Drum and Bass" was invented to create a divide, but to me, it's the same music, sharing the same codes. At the time the term "Drum and Bass" was coined, there had been so much violence associated with "Jungle," the term's primary use was to clean up the concept and make it a more palatable and inviting prospect; a gentrification of the genre basically. Nowadays, because it's been like this for so long, most people have created that musical divide in their heads. But it's all Jungle to me."
Among all Wright's musical projects, two stood out from the others, in terms of success and influence: Samurai Music, dedicated to drum and bass on an international level, and Horo, a basket for all the non-drum and bass music, yet inspired by the culture still, but more experimental and abstract. The legend saying that Wright was requesting his artists to send him "the work that they find too deep or too weird to be released" is true: it's in this list of bizarre tracks that Wright makes his selection for his labels, echoing unconsciously again the path of the skateboarder…
In the eighties, the rider was first and foremost marginal, a "persona non grata" in the urban places, hyped up with rock, rap, and adrenalin. On the fringe of society, and most of the time excluded by it, the skateboarders were however forming an urban tribe, sharing a passion and admittedly a certain social deviance. It would be a misconception to believe that Wright betrayed the metal movement to join the electronic music world. In fact, he brought the skateboarding culture into the electronic music, by privileging the tribal, intense and dirty sonorities, which totally refreshed both the drum and bass and the deep techno aesthetics.
Today, it is not surprising to see him enjoying artists who also share the alternative music language, even outside the drum and bass music, thinking for instance of Donato Dozzy, who we interviewed lately, and who brought the hypnotic techno into the alternative/chill-out culture. Wright comments: "For me, Donato Dozzy is one of the techno artists that I admire the most. We got in touch for a remix of a track by Homemade Weapons on Samurai Music, we chatted online and I met him in Berlin. More than being a talented DJ and producer, he's particularly genuine and honest, online as much as in reality. For me, he's a shining example in the artistic world, totally devoted to his craft, and I just respect him so much."
As for Horo, formerly known as Samurai Horo, Wright created it with high ambitions: "Horo is the Japanese name of the cloak worn by the elite Japanese soldiers during the ancient wars, which was a trophy for their enemies. I want Horo's releases, if not "trophies," to be at least "special" for the listener," he explains.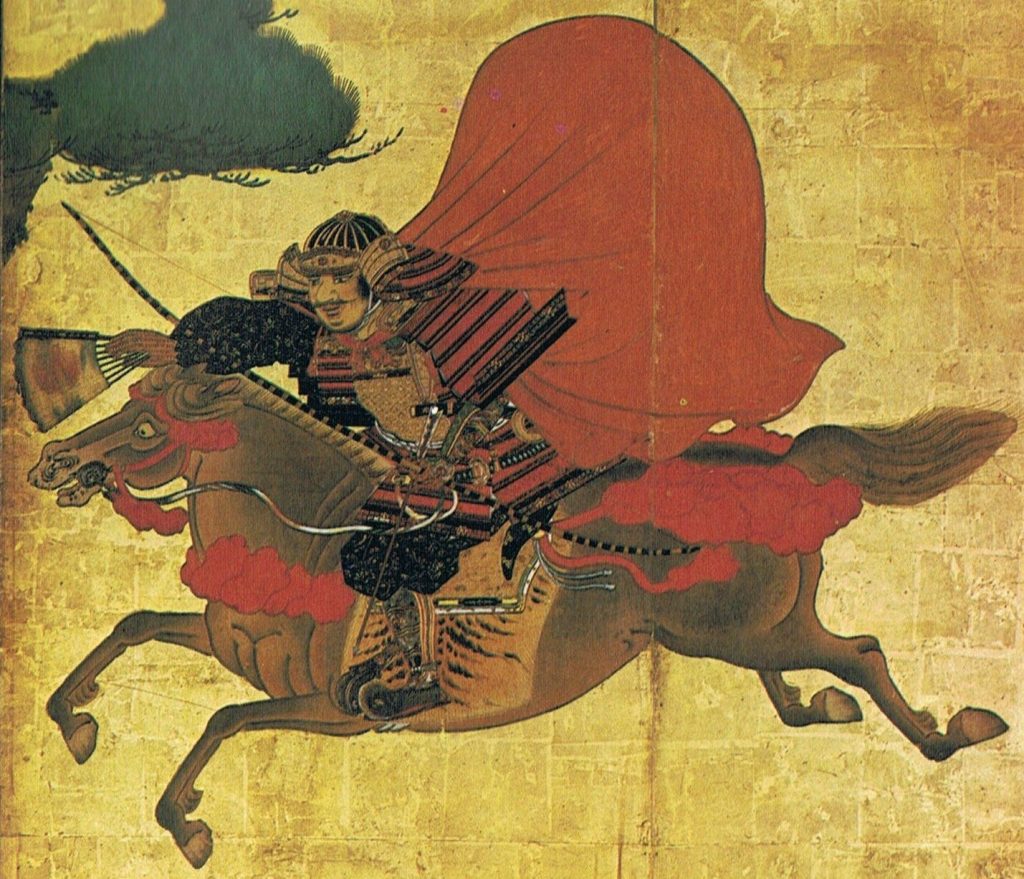 Talented producer ASC set the foundations of the label with his dark and impactful sounds. Wright remembers: "I met him online, during my forum years, it must have been on Dogs On Acid. We got chatting at a time when his label Auxiliary was launching and I signed a bunch of tunes from him for Samurai Red Seal. We quickly became close friends and he has been one of my closest collaborators ever since. Musically, he shaped himself what was the beginning of Horo." In 2018, ASC brought a monument to the electronic music culture: Astral Projection, which for us, remains his most accomplished creation so far.
Then, thanks to ASC, Wright got to know Sam KDC, who also played a key role in the development of Samurai Music and Horo: "James (ed. ASC) introduced me to Sam, whose sound has been also very formative for the labels. Sam is a very interesting person, very inquisitive, focused on self-development and learning about life. He takes the same approach in music I think. James and Sam are for me the most unique and important musicians operating in electronic music. It follows from their personality: they are very detail-focused and they show very deep devotion to the craft. Sam is also a primary collaborator in my projects." On our side, we remember his occult Omen Rising, the 2019 debut album on Horo, showing both his immense talent and his deep spirituality.
It is worth mentioning that Sam KDC used to have a very talented "co-voyager": Lemna, from Japan. Before meeting Wright, Lemna was already well-established in the scene of her country, for being a charismatic MC in the drum and bass nights, known as Key MC. In 2015, she came to an event featuring Presha, Ena, and Goth-Trad, and gave Wright a demo. It's however later on the recommendation of Sam KDC, that Wright listened more closely to her music. He remembers: "She was cool, I really liked her style, she was intriguing. Initially, her tracks were well-produced but they were somehow reminiscent of the music from artists such as Ena and Clarity. As she became close to Sam KDC, and the Grey Area project kind of started, she seemed to find her musical voice and became a really good producer, really fast. It must be said that she dedicates a lot of her time to learning and she's a fast learner. Sam KDC took her under his wings and then her tracks became really good, really fast."
Besides ASC and Sam KDC, Wright has surrounded himself with other emblematic artists over the years, such as Ena, Homemade Weapons, and The Untouchables. "I enjoy the fact that they are very distinct personalities sonically, with a very recognizable sound signature. They are also totally devoted to their sound," says Wright, before adding: "Take Ena for instance, he spends most of the time in the studio. This is also part of the Japanese culture to work very deeply on a project and to be extraordinarily creative. Being a great sound engineer, Ena also makes K-pop for a living, and I think that his drum and bass / electronic music is a reaction to that: it's like the opposite pole, allowing him to experiment the way he really wants. I met him after he put out his album for 7even Recordings, the Japanese label. I was playing his tunes in my set and decided to contact him. He then became an important cog of what was going on with Horo." Binaural on the label has been a game-changer for Ena in 2014, who impressed the scene with his artistic skills.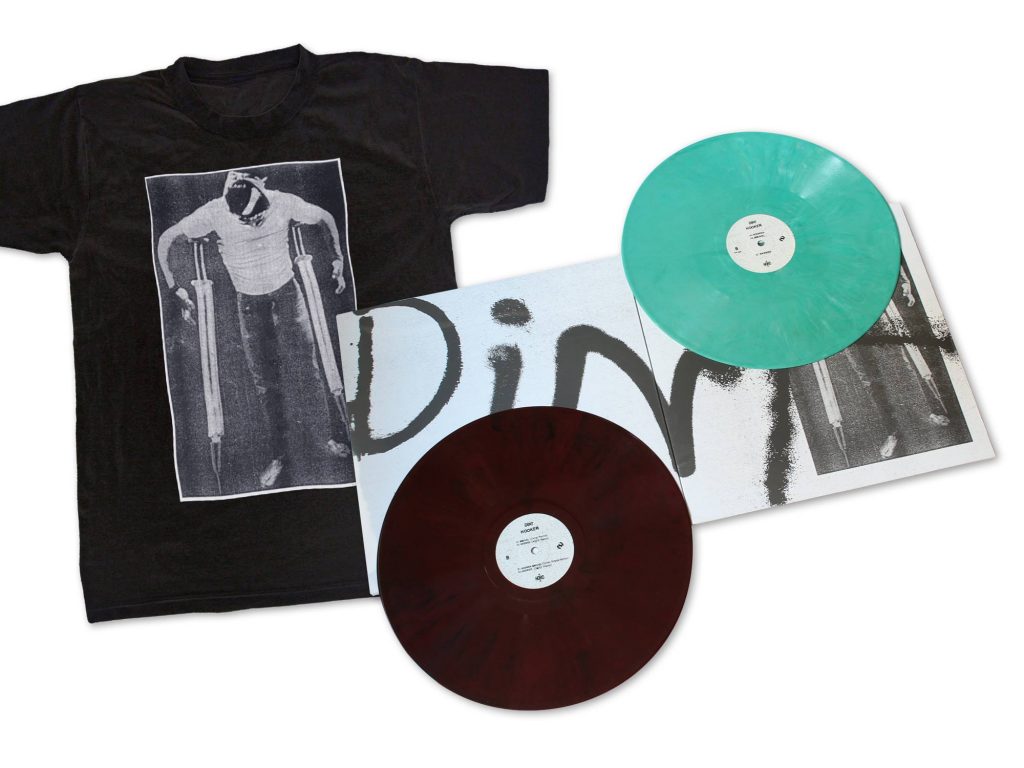 Wright also recalls how he met Homemade Weapons and The Untouchables: "I got introduced to Homemade Weapons by Gremlinz. The fusion between Samurai Music and Homemade Weapons was written: our trajectories were meant to cross. There are a lot of producers that are inspired by him but when you hear a Homemade Weapons tune, you know it's a Homemade Weapons tune. He's a very unique artist, coming from the USA and also carrying a certain culture in his music. He deserves more attention. It's in the same period that I also met The Untouchables. They are a husband and wife combo from Brussels and our connection has been very natural. They are quite similar people to me, being both deep music lovers and also into skateboarding. We have a similar tastes in many domains and we became really good friends. Skateboarding creates a natural bond with its practitioners that you can't really explain." Following these words, we have in mind Homemade Weapons' inspiring Clarion Call EP, released on Samurai Music in 2015, as well as the resounding 2018 album Mutations by The Untouchables, also on Samurai Music.
After such laudatory statements on these important artists through the eyes of Geoffrey Wright, it became clear for us, during the making of this feature, that our feature on Samurai Music and Horo wouldn't be complete, without having the direct point of view of these talented artists on some chosen topics. We set up a group interview with ASC, Sam KDC, Ena, Homemade Weapons, and The Untouchables including an exclusive label mix by Presha.