Founded in the suburbs of Stockholm in 2013, Hypnus Records was started by Ntogn, real name Michel, as a platform to release music with a focus on deep and hypnotic techno inspired by mythical lore as well as his surrounding nature.
Today, half a decade later, Hypnus has evolved into one of the leading labels of modern deep techno with over 40 vinyl releases up their sleeve. The Swedish label's releases have been derived from a group of artists who give the impression of peculiar visions and at the same time, their unique aesthetic is altogether enforced by beautiful vinyl records, creative artworks, and alluring track titles. Operating under the full moon release concept, Hypnus Records has been an outlet for a new generation of musical minds such as Luigi Tozzi, Korridor, BLNDR, Feral, Skymn, Primal Code, and Birds ov Paradise.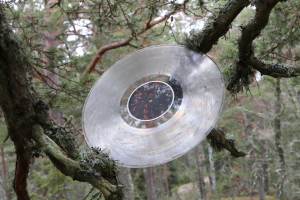 Label head Michel describes the sound of Hypnus Records "as deep and adventurous atmospheric techno, utilizing electronic music as an expressive medium to create escapist experiences with an authentic sound." The label's discography ranges from hypnotic, deep techno to floating ambient excursions, with plenty of nuances to be found in between. "Every record is curated with a meticulous passion for details and some take multiple years to complete," he adds.
With a constant stream of new and talented artists coming through the label each full moon, Ntogn was given the chance to develop his idea of Hypnus and also to channel it in its sibling label Kabalion, which is known for releasing projects from Claudio PRC, Antonio Ruscito, Yuka, Fjäder, and Periskop. Operating with two labels linked together, Ntogn also started his own music imprint Tome, a platform only for his own productions.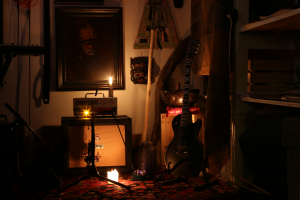 "Driven by curiosity and a devotion to explore the boundaries of modern electronic music as well as our own shrinking limitations, Hypnus Records strives to innovate constantly while spreading positive vibes along the way," explains Michel.
To get to know more about the label and its vision, we had the chance to interview the label honcho himself. Besides sharing an insightful and honest story regarding his imprint, Ntogn delivers an exclusive one-hour only label mix, consisting of tracks from last year as well as coming releases of this year.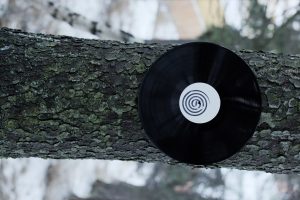 What inspired the creation of Hypnus Records?
It was a series of events back in 2013 which eventually led to it. Early that year I started a podcast series titled Incognito where unsigned Soundcloud users were invited to share their tracks which then were used to make the featured mixes. The series included artists such as Acronym, Modvs, Antonio Vazquez, BLNDR, Alume and more.
Later that year I made a trip to the Ozora Festival and fell deeply in love with their Dome stage. It was at this particular place that the first visions of the Hypnus Records sound came flashing. It was something that combined the cinematic atmospheres of Ultimae Records with the deep techno sound pushed by Prologue at the time, all sprinkled with some quirky psybient elements.
When summer was over I was invited to the house of Ida Matsdotter (Fjäder) who at that point was a dear friend of mine. That evening I was introduced to Fabian (Korridor) and Jakob (Skymn) and was eventually alone in Fabian's studio for a few hours, browsing through his vinyl collection and falling in love with the format. I remember being specifically hypnotized by the Do Not Resist The Beat! records. Before that, I had never played a vinyl record in my life.
When I eventually lost my job in December that year and was given a rather large severance pay, all the above-mentioned dots were connected and I simply asked some off- and online friends if they wanted to make a record. That's how Mayfield came about and here we are.
How would you describe the involvement of archaic and mystic imagery and symbolism in your label's identity?
When Hypnus Records was founded it had been less than a year since I was released from a 2,5-year-long prison sentence (drug-related offence), during which time I read well over a hundred books on topics related to your question. This shaped an inner world which was later used as a creative cornerstone when the chance to start producing music of my own was finally given (which resulted in the bizarre occult techno-novelist Ntogn project). As time progressed and the idea to form a label solidified; it was natural to include these elements as they were central to my creativity at that point.
Since then I've progressively moved away from these aspects in regard to Hypnus' trajectory and identity as I've personally found new sources of inspiration over the past five years. It still lies at the core of everything though and always will.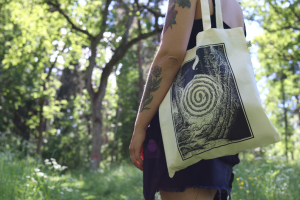 What are you trying to impart with the full moon release concept?
Well, it's basically an old habit. I did an interview with a "leader" of the Jehovah's Witnesses nearly 15 years ago and remember being amused by their refusal to celebrate traditional holidays (even birthdays). Instead, they adhere only to traditions explicitly described in their doctrine. So eventually I stopped as well, giving a lot of thought to what would be more meaningful events for me personally to celebrate. Thus the solstices and equinoxes became personal holidays and still are to this day. Together with the revolving moon, they make up a sort of seasonal clock in which I can see our planet change in tandem with myself. Their pattern also brings order to my life by setting a pace and rhythm which I cannot control. Instead, I try to flow with it which is soothing while it also connects me to the external world. When this is extended through the impact of my creative projects it gives an even deeper sense of connection as I get to follow this rhythm with like-minded people around the world. Much like the feeling sometimes shared on a dancefloor.
How do you think your label's sound has evolved since the first record from Modvs, Mayfield?
It's probably more de- and refined now than it was back then. These days we all have a better understanding of what we are striving for and can communicate and realize our visions more competently. Today, more focus is given to our cinematic potential. You could say that my (highly unofficial) ambition is to create the Studio Ghibli of electronic music [laughs]; a place where epic adventures are laced with a deeper meaning for those interested in looking a bit further. For the rest, my hopes are that our records at least offer a smile and some inspiring entertainment.