Dutch producer Boris Bunnik under the alias Conforce, launched his 5th album, Autonomous, on Delsin Records, which is simultaneously his 4th album collaborating with the label, indicating a long, productive relationship.
Since the launch of his debut album, Machine Conspiracy, in 2010 on Meanwhile, his productions have been released on prominent labels such as Rush Hour, Clone, Field, and his own imprint Transcendent, where Bunnik continues to explore his signature techno sound, consistently releasing new projects.
His previous albums released on Delsin, Escapism (2011), Kinetik Image (2013), and Presentism (2015), considering his numerous EPs and singles, also including his other projects whereas Vernon Felicity he explores house music, and as Versalife, Bunnik explores futuristic electro—fundamentally reflecting his expressive character.
Bunnik is keen on combining analog and digital sounds with an atmospheric inclination, producing distinguished pieces whether it be in house, techno, electro, or dub descent. He is as talented as versatile, with a decent amount of variance across his projects, making him an artist to look out for every time he produces something new.
Straight from the Netherlands, Bunnik as Conforce delivered another round of his nightspot adjusted material, which is highlighted in his newly-released nine-track album. Autonomous is built with more focus on a deep, misty feeling, combined with floor friendly tracks, which differs from his previous album, Presentism, a brighter, more experimental sounding album produced by Bunnik. Nevertheless, the solid Conforce structure is there, mixing dub, electro and IDM in a fresh, contemporary electronic music album.
To learn more about the process of the album, we had the chance to interview Boris Bunnik himself.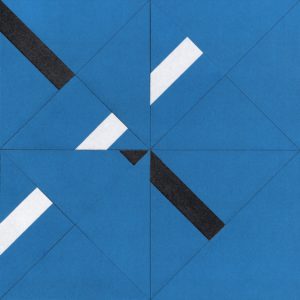 How do you personally describe the album?
Conforce: A personal sound document where I wanted to explore new musical directions and challenges in sound aesthetics and musical technological tools. So in a nutshell that is techno. This time it resulted in an industrial icy sounding album with a nautical atmosphere and IDM influences.
What was the inspiration for the album?
C: Personal experiences. New equipment, but most of all, the city where I live now and moved a couple of years ago. I can easily say my sound shifted a bit more to a more sinister side. In my imagination, it's an automated harbour industrial landscape of the city of Rotterdam.
In the back of my mind, I see loaded bulk carriers slowly floating into the industrial port at night, the unmanned robotic cranes at the container terminal moving back and forward. A technological no man's land. It's kind of an abstract landscape I had in the back of my mind for some time, and then I try to colour it with sound. I like it when albums are a bit sinister and ominous; they create a tension flow, something unexpected that is about to come. It triggers the imagination. Albums should do that in my opinion. Maybe it's a reflection of a certain zeitgeist we are in.
Tell us more about the process of making Autonomous and the details that followed until the publication day?
C: It's a process of a couple of months, and it just starts with a bit of research on sound timbres and possibilities of new musical tools. I start sketching and work on tracks at the same time, and a final selection is made of around 20/15 tracks. I leave things for a while and check in again at some point with the selection, if I still feel it after a while and it makes sense, I leave things the way they are. If there are weak parts, I remove them or replace them with stronger tracks that make it more consistent.
My idea of the sound aesthetics was pretty clear, and it was not gonna be a light-hearted musical thing. The timbres became more cold, metallic, snappy, aquatic and dark. I think all my projects come together in this album which is, in my opinion, a good thing. Therefore I found the title autonomous also good because it's a personal document. With albums, I never focus on the outside, I just try to trust and follow my curiosity and intuition. You cannot make proper albums if you are not curious about something new.
At some point, everything comes together. Especially when the track listing is done, and the final selection is made for the vinyl. Vinyl is a limitation, to be honest, and forces you to make decisions. Then there is the artwork process, and it can make or break it in my opinion. And they guys from Graphic Surgery did a great job on the artwork. I wanted it to have a ship container like feel, and they found the right graphic for this particular album that lifts the whole package. It's organised and abstract and minimal at the same time, just how I like to make my music. Place things properly in the space, make it dynamic and crispy—trying to do more with less.
What equipments did you use for the making of this album?
C: I used Ableton for the first time as the main sequencer for an album. I made the switch in the studio a year ago but now went back again to Logic. For the rest some Eventide effect units, Elektron drum machines, Reaktor, Korg ESX, and some lemur applications. And for post-production, of course, some plugins but most of this album was done in takes outside of the box. Later this was post-processed, just bits to keep the original intentions stronger.
What is the process of the production of one track?
C: Some tracks are made quickly if I'm really in the mood and motivated or just have a good dose of inspiration when working with new or existing tools. There is no template or formula. It starts with a spark and ends with a flame (hopefully) if you stay focused.
Albums are like making pancakes, the first one always fails, and you go on from there. Sometimes things go quickly, and you create the right hook and start taking and adding elements quickly, especially when you don't think. Sometimes it can be a lot of post-production on pre-recorded elements or just simply starts inside the box. So there really is no fixed formula.
Can you tell us more about how your collaboration with Delsin Records started? What is one of the factors that made you want to work with them again for your 5th album Autonomous?
C: For me, it wasn't really something I had to overthink, for me it still feels logical to do albums with them because I feel I have the artistic freedom. It's different on my own label of course, but still, I feel I can do what I want. I like their critical ear, and I value this, it's important for artists still.
Things are well taken care of as usual, and I think if a marriage is good you shouldn't decide otherwise. It's a matter of trust too. The music industry is full of cowboys and sharks; I like to stay there where I feel comfortable. Every album is different though. Sound wise it's closer to Kinetic Image.
My relation with Delsin has always been good, and after my first EP, I always enjoyed the production process with them for new releases. It's business but a lot of fun doing it with them, if all passion and dedication come together, you get proper results in my opinion.
Delsin is known for its De Stijl visual identity, and your album's artwork is no different, how fitting do you find that style into your music? Is the visual part an important component of music for you?
C: I think I could still see my records if I simply released it on white covers, but I think by not adding any visual elements you kind of lose the opportunity to strengthen the product and complete it. Especially with vinyl record covers, it's nice to see so much craftsmanship being involved in the music. I like the minimalism, the clearness, I hate cheap effects and chaotic imagery, and I think the new sleeve represents what I seek in music, focus. Things don't always have to be complex or overwhelming.
Artwork should also not be dominating a musical piece. It should lift it as a whole, not overrule it. I mean, if I would press it as a pizza picture disk it simply wouldn't make any sense to me. The artwork says something in silence maybe, but not too much. It's just an invitation. Music is always the number one priority though.
How do you think your music evolved from your first album Machine Conspiracy to Autonomous?
C: I adapted more production techniques and changed from geographical location. Also, things in the studio change all the time. Some things stay, some things come and go. I try to stay inspired by techniques too. If I'm repeating myself again, I simply can't continue working. I think my sound shifted a bit more to darker sound aesthetics but still has the groove.
It's less musical compared to the former disks maybe, but that was a clear decision, I wanted to keep it a bit more abstract and challenging for myself in the sense of sound design. I wouldn't say the melodies are gone, but for now, it just felt right to make this approach.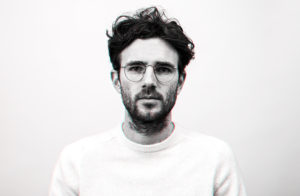 Did you already start to work on something new?
C: I've worked hard on a new Versalife saga; the series is called Soul of the Automaton, and part 1 is just released on my own label Transcendent. I think it's a more contemporary direction with the Versalife project. The focus was, trying to keep the musicality flow inside of the machine music. Music is great when it sounds technical, but it needs a spirit or atmosphere.
I also have an ambient composition coming up on the German label Faux Pas Musik; it's another personal project that I have been working on in different periods over the last three years. It's ambient/film music. It will be a new project name too.